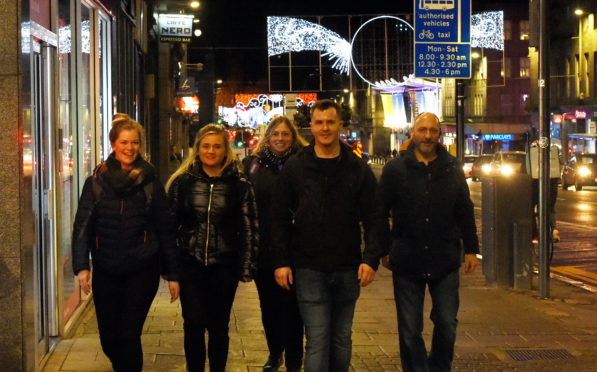 Police officers, nurses and support workers have teamed up to help people sleeping rough during the winter months.
Last night, the police launched a drive in partnership with NHS Grampian, the local Alcohol and Drugs Partnership (ADP) and support charity Turning Point.
Community mental health nurses walked around Aberdeen city centre alongside officers and a support worker into the early hours of the morning, speaking to street beggars and the homeless.
The three-day operation has been arranged to refer vulnerable people in the area to services such as Cfine's foodbank, the Aberdeen Cyrenians homelessness charity and to sort out GP referrals for people affected by substance abuse.
Nurses and officers are asking each person willing to have a chat a series of questions starting with whether they have somewhere to go for the night, and if they have had anything to eat.
Chief Inspector David Howieson, local area commander for Aberdeen South, said: "As with all our activities, our primary aim in the city centre is to keep people safe.
"Individuals can find themselves involved in street begging for a variety of reasons ranging from homelessness and domestic abuse to issues with substance misuse and human trafficking.
"These issues are always challenging but are brought into sharper focus during the winter months.
"Those involved in street begging can also find themselves at increased risk of becoming the victims of crime.
"Given the nature of city centre policing, our officers are often in the best place to interact with this community and to identify vulnerability.
"Depending on the circumstances, this interaction may lead to a referral to one of our partner agencies who can provide support in a wide variety of ways.
"This operation is focused on supporting vulnerable individuals by providing access to the appropriate support and services."
Inspector Howieson added that the "real strength" of the joint operation is the "immediate access" people have to agencies which can offer help.
ADP's Simon Rayner said: "Staff from our drug and alcohol services have volunteered to go out and ensure that people stay as safe as possible.
"In particular, we are keen to ensure that people have a Naloxone kit available if they need it.
"Naloxone can be used to temporarily reverse an opioid overdose until an ambulance can be called.
"We are doing this in response to the ongoing challenge of drug related deaths across Scotland."
Mr Rayner added that anyone concerned about someone's drug use can get in touch for a free Naloxone kit and be trained on how to use it.
He said: "This includes concern about prescribed opioid medication.
"There should be no stigma in carrying the small kit. It could save a life. They can be supplied from pharmacies and services across the city."
Police Constable Jeff Catto, leading the operation last night, said he hopes the scheme can be continued into the latter winter months to come.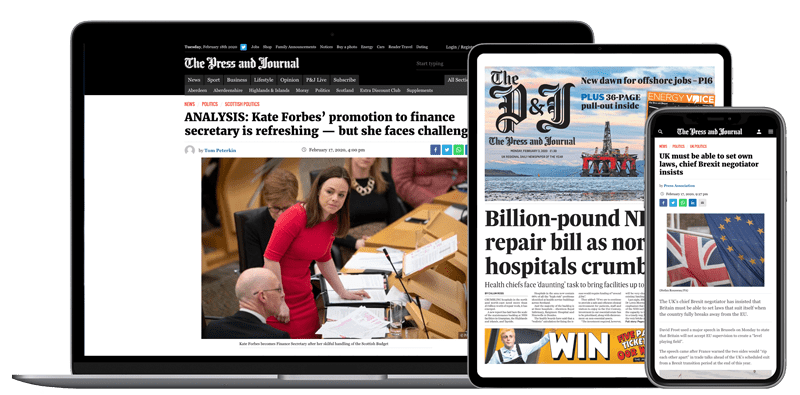 Help support quality local journalism … become a digital subscriber to The Press and Journal
For as little as £5.99 a month you can access all of our content, including Premium articles.
Subscribe