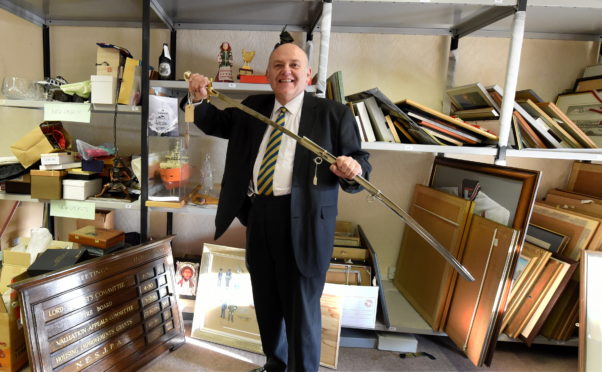 A large, engraved ceremonial sword, which honours the Queen, isn't the first thing you might associate with a Lord Provost.
But although Aberdeen's Barney Crockett has never been renowned for his military ability, he also has responsibility for possessing the ceremonial sword in his role as the city's Lord Lieutenant.
The cutting-edge item – created by the famed Wilkinson Sword, who are more associated today for their razor blades – is delivered to every Lord Lieutenant whenever a new monarch is crowned.
Mr Crockett's artefact dates back to 1953 – coincidentally the year in which he was born –  following the coronation of Queen Elizabeth 11.
And his ceremonial role shows how far life has changed for him since he grew up in a tenement, close to Aberdeen harbour, without an indoor toilet.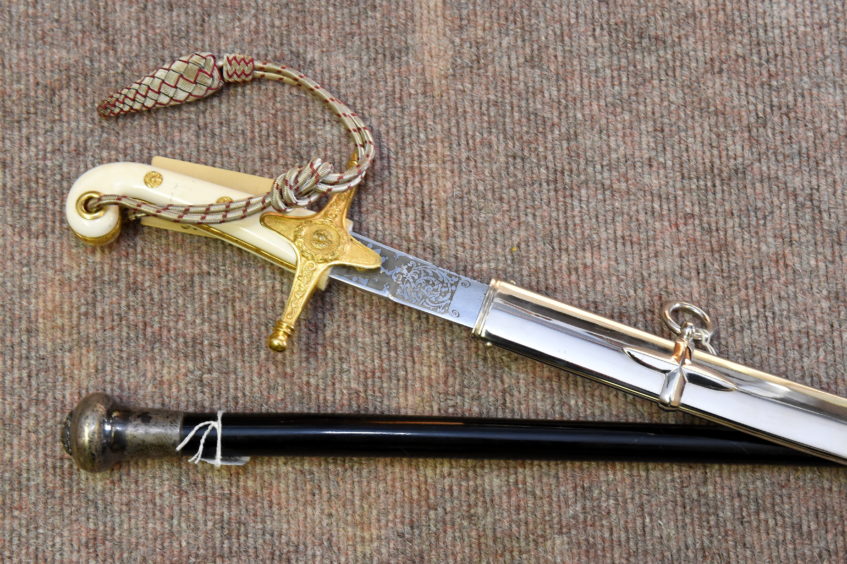 He said: "It is a privilege of the Lord Lieutenant to be able to carry the royal sword.
"Technically, until about the 1920s, after the First World War, Lord Lieutenants were responsible for defending the city against the monarch's enemies and that is where the sword comes from.
"Nowadays, though, it is very much ceremonial.
"We have the previous sword, which is in the same style, for George VII and a new one is made with each monarch.
"The city has always had a strong and proud connection with the armed forces and we have ambitions to be the leading city in the country in this regard.
"Our links to the monarchy are also very well established and can be traced back through the history of the city."