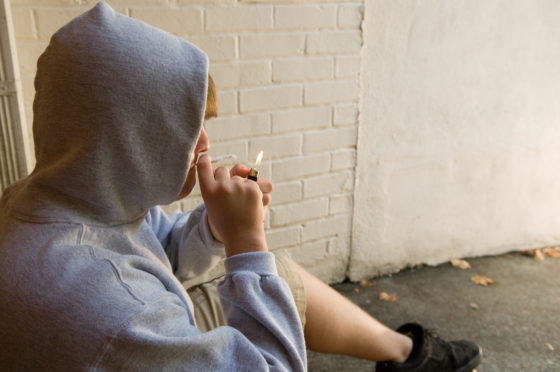 Almost five school children a month across the north and north-east are being disciplined for either possessing or taking drugs in school.
A total of 171 pupils across Aberdeenshire, Moray and the Highlands have been excluded for substance misuse – not including alcohol – over the past three years according to shock Freedom of Information statistics exclusively obtained by the Press and Journal.
While the numbers are generally falling, senior politicians have demanded to know how the supply of illegal drugs is still making it through school gates.
Scottish Conservative shadow justice secretary Liam Kerr said the adults responsible should "hang their heads in shame" and said action was required to hunt down the gangs bringing drugs into Scotland.
In Aberdeenshire, between 2016 and this year, a total of 97 pupils were excluded, while over the same period in Highland schools, 54 excluded. In Moray the figure was 20.
Aberdeen council bosses said they did not legally have to provide the information under the Freedom of Information act – despite other authorities doing so.
But there have been well-publicised problems with drugs in the city's schools – with the situation at the otherwise high-performing Cults Academy recently being described as "an epidemic".
One father said it was "ingrained in the school culture" and even the presence of police officers had not dissuaded those involved.
Orkney, Shetland and the Western Isles said they had not disciplined any pupils over drug use or supply.
When found with illegal drugs, and if the child is under 16, their parents and the police must be informed.
In May, a hard-hitting warning was issued by the head ­teachers of five Highland high schools over an increase in drug-­taking, drinking and anti-social behaviour by pupils, claiming it was "more prevalent than previously known".
The letter – from Fortrose, Dingwall, Alness, Invergordon and Tain academies and supported by the police – read: "Pupils, parents and carers need to be aware that young people are using and supplying harmful substances across our communities and seem to believe that such activity is 'normal' for them and others.
"Controlled substances previously believed to not have been a significant issue for young people in many areas in Highland are now readily available."
Last night, Scottish Conservative shadow justice secretary Liam Kerr, who is also a north-east MSP, said: "The presence of drugs among children cannot be tolerated.
"I support our schools in taking strong action to discipline and educate pupils who put lives in danger.
"But these substances come from adults – adults who should hang their heads in shame at playing with the lives of young people.
"The latest SPA report revealed that there are now 21 big gangs supplying 'county lines' operations from England into Scotland.
"The SNP government must resource local police to properly tackle this scourge and, when dealers are found, they must feel the full force of the law."
Anyone with information about the supply of controlled drugs is urged to contact police on 101 or Crimestoppers anonymously on 0800 555 111.
Dealing with drugs 
Aberdeenshire Council said any incidence of drug possession or use within schools was always taken "very seriously".
A spokesman said: "Our policy outlines how any pupil in possession of drugs should be dealt with and the success of our approach is reflected in the relatively low exclusion rate.
"We actively encourage the reporting of drug-related incidences by our pupils and teachers in both our primary and secondary schools.
"We remain committed to educating young people about the dangers of drug misuse and work alongside Police Scotland to explain the effects of drug misuse as part of the national curriculum."
Highland council said it worked closely with the NHS, police and the local alcohol and drugs partnership to promote "strong anti-drugs messaging" in schools.
A Scottish Government spokesman said: "While the vast majority of children and young people in Scotland have not used drugs, with numbers generally decreasing since 2002, we work closely with local authorities, police and others to help keep such incidences to a minimum.
"Substance use education is delivered in schools through Curriculum for Excellence, including working with local police, where pupils explore the impact that risk-taking behaviour has on life choices and health."
"We also support law enforcement agencies to bring to justice those who supply drugs to some of our most vulnerable individuals and communities.
The spokesman added: "In support of its local operations, Police Scotland works with agencies around the UK and internationally, including through the Scottish Crime Campus, to take illegal substances off Scotland's streets.
"Since 2016-17 the annual policing budget has risen by more than £80 million – bringing it to £1.2 billion for 2019-20 – with extra capital funding this year for essential investment in IT infrastructure and mobile working that allows officers to spend more time in communities, helping to keep crime down and people safe."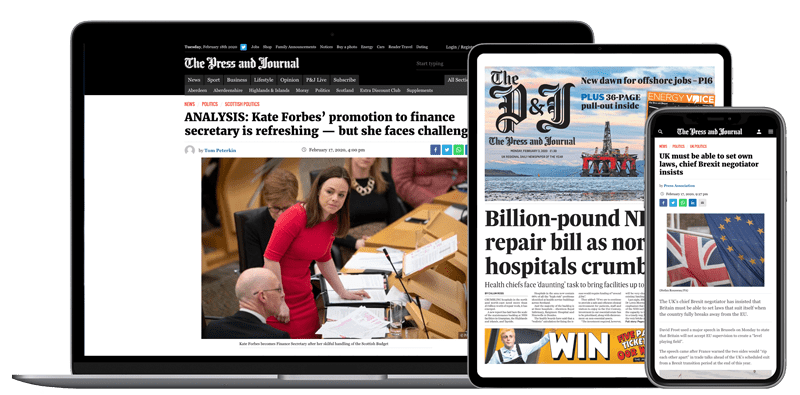 Help support quality local journalism … become a digital subscriber to The Press and Journal
For as little as £5.99 a month you can access all of our content, including Premium articles.
Subscribe