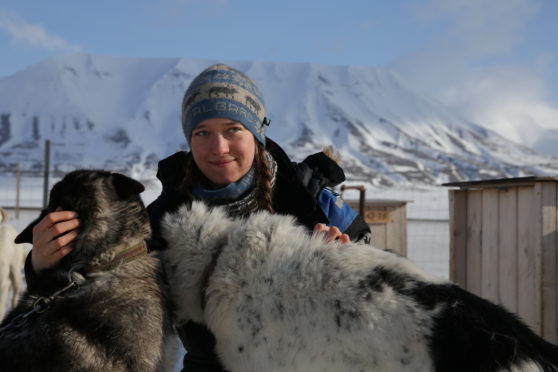 An Aberdeen student is appealing to the north-east public to help her land a place on a polar dog-sledging expedition.
Maria Huntlaar is aiming to make the cut and secure a spot on the Fjallraven Polar – which will take participants across nearly 200 miles of Arctic wilderness.
If successful, the 21-year-old would trace a route through Norway and Sweden, from the mountains in Signaldalen to the forests in Vakkarajarvi, braving temperatures as low as -15C along the way.
But the Estonian, who studies biology at Aberdeen University, is well prepared after spending last winter on a Norwegian archipelago around 600 miles from North Pole.
She said: "I've always loved winter and because I'm studying biology I find it really interesting to see how the environment is changing.
"Global warming is affecting things and it's all changing so rapidly.
"This is such an amazing opportunity – a chance to see nature in a completely different way."
The student, who hopes to work in climate change research in the future, said her time in the north-east has also helped her prepare.
"I have spent a lot of time hiking in the Cairngorms, because Estonia is very flat," she said.
"For me having the mountains so close was one of the reasons to come to Aberdeen, along with the sea being so near too."
You can vote for Ms Huntlaar at polar.fjallraven.com.