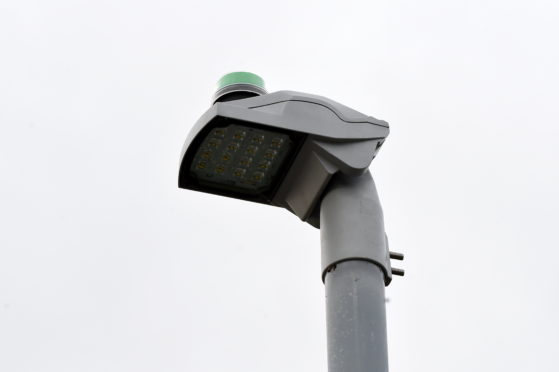 Aberdeen City Council has been accused of misleading a community about fixing their street lights.
Residents of Bucksburn first raised complaints about the lighting in Wagely Place more than two months ago.
The council admitted the wrong size of lantern had been fitted for some the lights and vowed to fix it by October 25.
But locals were not convinced the repairs had been carried out and asked the authority for clarity.
Bucksburn street lights to be fixed after error leaves residents in the dark
On Thursday last week, a council spokesman told the Press and Journal they had been assured by their contractor that "remedial works were completed before the deadline."
Yet two days later, on Saturday morning, local resident Pam Smith looked out the window and saw workmen fixing the lights.
"It's unbelievable – they just tell you what you want to hear," she said.
"I couldn't believe it when I looked out of my window on Saturday morning. It's too much of a coincidence."
Security fears had been raised about the poor lighting, as well as concerns that due to problems with parking, a child might be knocked down in the dull spots of Wagley Place.
Aberdeen Donside Mark McDonald said: "The communication from the council has been inadequate from the outset. Residents have been left in the dark, in every sense, as a result of a botched street lighting policy, and a lack of information for the community."
A council spokesman apologised "for the delay" and confirmed that work to fix the streetlights took place on Saturday morning.