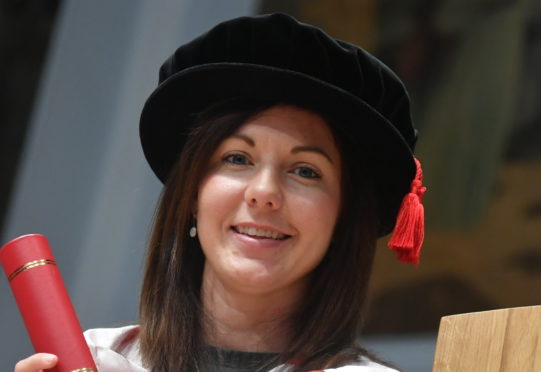 Aberdeen-born football star Rachel Corsie was honoured at a graduate ceremony, as she received one of RGU's highest accolades.
The Scottish national side's captain received the title of "master of the university", while 600 other students also picked up their hard-earned degrees.
A qualified accountant, television pundit, part-time journalist and alumni of RGU, the 30-year-old led the women's national side to their first run out in the World Cup earlier this year.
Growing up in Aberdeen, attending both Hazlehead Primary and Academy, she developed her love for the game from her father and brother.
She continued her journey at RGU, setting up the university's first women's team on her way to accumulating 115 caps for the side.
By the time she graduated, the RGU side had become the top ranked Scottish university in women's football.
Having graduated with a first class honours degree, she worked as a full-time accountant while also winning a host of silverware with Glasgow City.
At the age of 24 she took the decision to become a full-time professional, with a move into the Super League in England with Notts County.
Speaking yesterday, she said: "This day has brought back memories of that time back in 2011 when I first graduated, it has been a very unique and special privilege to receive this honour.
"I am really proud to be from here which makes the award that much more special to receive.
"If you are driven, and you want something, I think it is possible to chase after it."
Filippo Antoniazzi, the director of student life at RGU, presented Ms Corsie with the award.
He said: "Rachel truly is an inspiration to all young players, demonstrating what can be achieved by combining immense talent with hard work and dedication.
"It is with great pride that we can bestow this honour on Rachel, as she continues to support the development of the women's game, especially here in the north-east."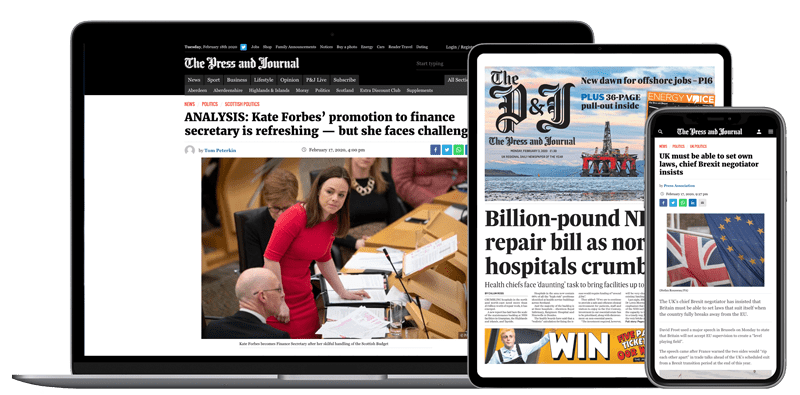 Help support quality local journalism … become a digital subscriber to The Press and Journal
For as little as £5.99 a month you can access all of our content, including Premium articles.
Subscribe