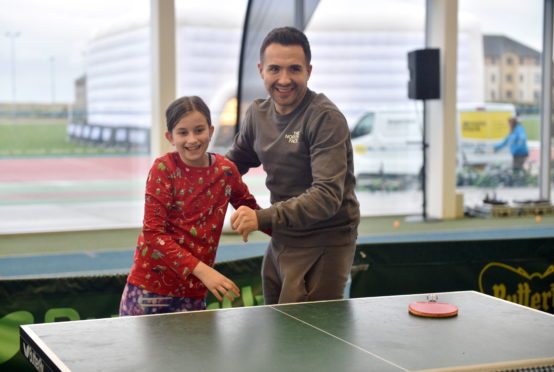 Hundreds of schoolchildren from across the north-east attended the BBC Festival of Sport at Aberdeen Sports Village yesterday.
Youngsters from both primary and secondary schools were offered the chance to participate in a wide variety of sports from playing in a 5-aside masterclass with cast members from CBBC's Jamie Johnson to playing table tennis with world number one Paralympian and Strictly star Will Bayley.
Mr Bayley said: "I have loved coming here and seeing so many young kids getting involved in sport its been brilliant for me to see them having so much fun.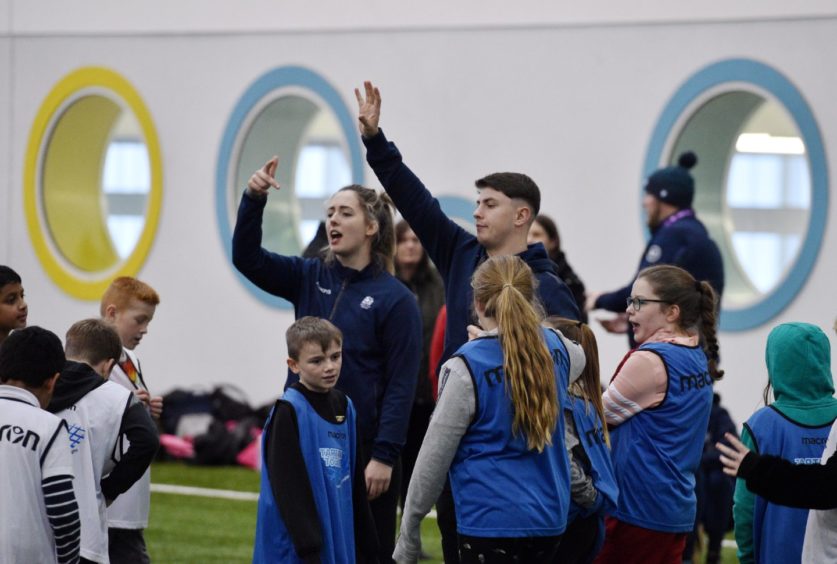 "There are some really talented girls and boys, I have been really surprised as to how good some of their hand-eye co-ordination has been, they have all picked up table tennis quite easily.
"They have given me a good go and a good workout."
An eclectic mix of sports and games activities were on offer such, including netball, boccia, running and cycling.
The pupils also gained the opportunity to keep pace with marathon world record holder Eliud Kipchoge's speed on a 20ft long tumblator.
Primary seven teacher at Ferryhill Primary, Geraldine Wattie said: "They have all loved the day, it has been a great experience and really engaging and enjoyable for all.
"It is good for the children to come down and see what a wide range of opportunities they all have in participating in sport."
Several professional sports stars and official governing body representatives highlighted their individual sports and provided the children with an elite level experience.
Caroline Walker, Grampian regional development manager for Netball Scotland said: "We have tried to give the children lots of fun activities to do and everyone loves to do a bit of shooting, so there has been a lot of that.
"We have a good pathway in place, working with active schools which runs all the way from school age to adults.
"Those who show talent will have the chance to go on and play in the district teams and maybe even the national hub.
"What we are doing is reaching kids who haven't had the chance to participate in netball who aren't in our system and give them a chance to get involved."
Some more unusual pursuits such boccia were on offer for the youngsters.
The sport, which involves throwing coloured red or blue balls, as close as they can to a white target ball, or jack is often a prominent feature in the Paralympic calendar.