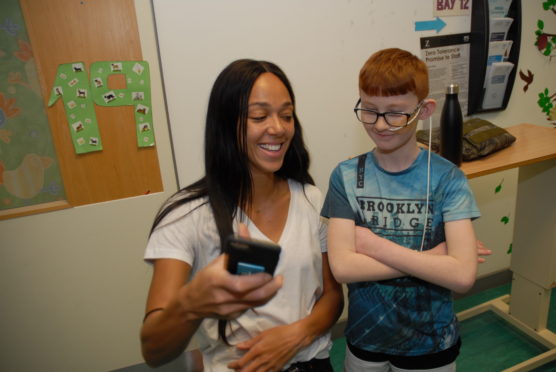 World champion heptathlete Katarina Johnson-Thompson has thrilled a group of children at a north-east hospital.
The Liverpudlian greeted youngsters at Royal Aberdeen Children's Hospital in advance of her appearance at tonight's BBC Sports Personality of the Year awards.
Her surprise appearance came after more than a dozen patients at the hospital wrote to their sporting heroes to invite them to visit.
'It would be a little treat for everyone being really brave': Royal Aberdeen Children's Hospital patients' visit plea to sports stars
In a letter to Ms Johnson-Thompson, one patient said: "Please come to RACH. The staff here are wonderful and welcoming.
"I feel at peace and looked after whenever I am here. It would be such a delight and re-energising for everyone to have you visit as you are inspiring."
The athlete – who claimed gold and set a new British record in the heptathlon in this year's IAAF World Championships – said she was delighted to be able to visit RACH.
She added: "After receiving the lovely invites from the children at the hospital, I really wanted to come and say 'hello'.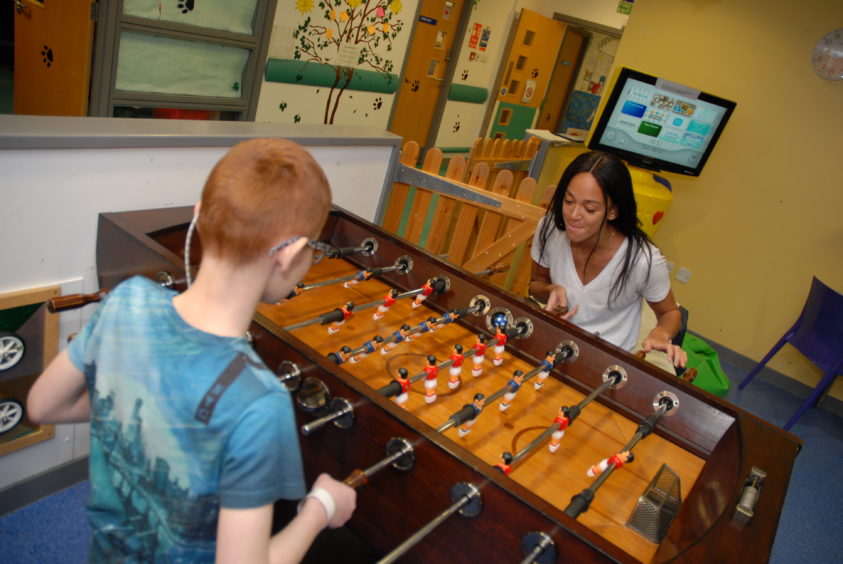 "The staff here do a wonderful job and it's great to be able to help bring a smile to the faces of the children who are having to spend a bit of time here.
"All the people I've met have been really nice and welcoming and I'm glad I had the opportunity to come."
Morgan Masson, from Aberdeen, said: "It was very nice of Katarina to come and visit us. It was great to see her and was a lovely surprise.
"It's cheered everyone up, especially me."
Tracey Mackinnon, staff nurse on RACH's surgical ward, added: "We are delighted and grateful that Katarina has been able to take the time to come and visit the patients, families and staff at RACH.
"She really went the extra mile to bring a lot of joy to the children in the hospital.
"To have someone like Katarina come and visit is a boost to everyone here."
​