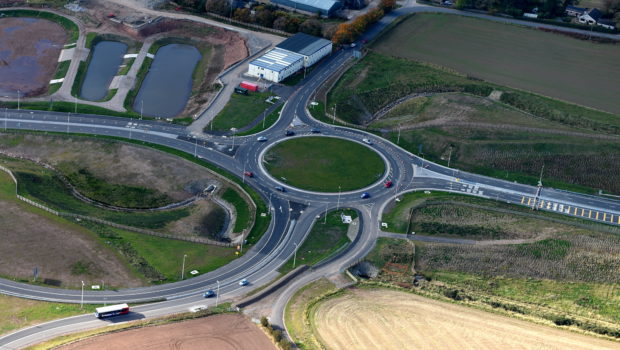 A firm has been awarded a half-a-million-pound contract to design new signs for Aberdeen finally directing drivers onto the AWPR.
There had been mounting frustration among Granite City motorists as, despite the £750 million bypass' opening at the start of the year, many of the city's signs do not show it exists.
In August, the local authority launched a hunt for a firm to create new signs – with the contract valued at £479,000.
Now the council has hired specialist Cumbernauld company Markon Ltd to construct and install them around the city.
The total value of the contract is now set at £533,637 for around 450 signs, with the initiative to be part-funded by Transport Scotland.
Making it easier for drivers to access the bypass and reduce city centre traffic are key city council aims.
The authority's sustainable urban mobility plan (Sump) includes radical suggestions such as slashing speed limits, investigating the viability of restricting Union Street to local drivers only and introducing new bus and bike lanes.
Other multi-million pound measures such as the Diamond Bridge and Haudagain bypass are also aimed at reducing congestion.
A city council spokesman said: "The new signs are designed to help make the city centre a destination rather than a through-route and complement the new bypass by helping to direct motorists to and from it."