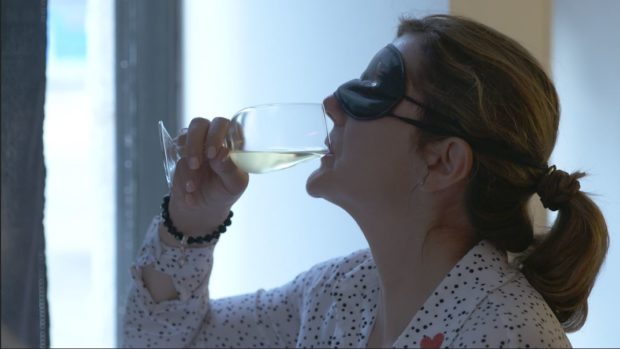 North-east diners are being promised a "unique sensory experience" as they are served part of the menu blindfolded this weekend.
The five-course meal, at Contour Cafe in Aberdeen, will raise funds for Deafblind Scotland.
It has been organised by local group Sense 5, which plans events which focus on stimulating all five senses.
Those attending the cafe on The Green on Friday and Saturday will be invited to first taste five wines blindfolded, before "re-experiencing" their drinks with a specially paired festive dish.
Sense 5 was started by three Aberdonians, Laura Murphy, Andrew Haston and Rob Lawrie.
Mr Haston said: "Having been in the industry for a number of years, I saw that the wine culture in Aberdeen is really behind and there is still a rich man stigma behind wine tastings.
We want to take this away and just get people to enjoy weird and wonderful wines while having a bit of fun and the blindfolds work really well."
For more information visit www.sense5.org