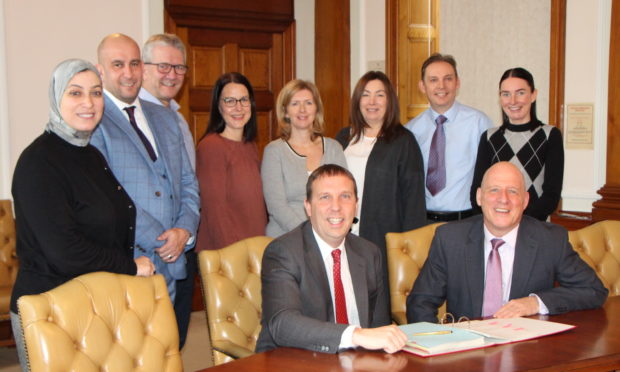 North-east health bosses have revealed a £50million overhaul of their laboratory technology, which will benefit patients for at least the next 10 years.
NHS Grampian chiefs have signed a contract for new equipment at Aberdeen Royal Infirmary and Dr Gray's in Elgin.
Covering areas including biochemistry, haematology and clinical immunology, the fully-automated system from Abbott Diagnostics will "minimise manual intervention" and speed up the process.
Every year, NHS Grampian's labs analyse and process 2.5 million samples and 12 million tests for doctors across the region.
Jim Allison, the unit clinical director for laboratory medicine, said: "It has been a wonderful team effort to get this new managed service contract in place and we are delighted to be working in partnership with Abbott over the coming years.
"Over 70% of all decisions regarding a patient's diagnosis and treatment, hospital admission and discharge are based on laboratory test results.
"This new automated solution and equipment will help optimise our laboratories services to deliver the right test, at the right place, and at the right time for NHS Grampian patients."
Mike Clayton, Abbott Diagnostics managing director, said: "Abbott is delighted and proud to start this new partnership with NHS Grampian, a respected leader in laboratory medicine across Scotland.
"Together we will shape a new laboratory space and bring the most advanced testing to the patients served by NHS Grampian, helping people to live better and healthier lives."