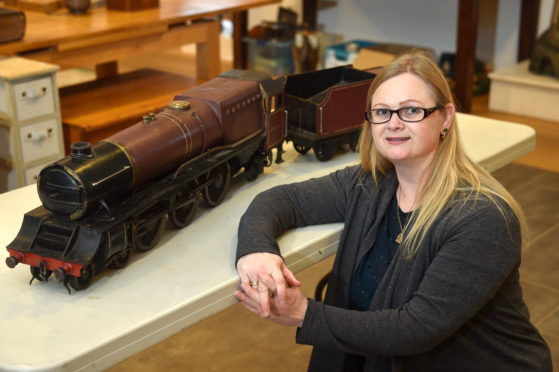 The UK's first auction of the 2020s will be held in the north-east, with a one-armed bandit, gramophone and vintage model steam train among the lots on offer.
Hundreds of items will go under the hammer when charity Smile Scotland holds the event at its Oyne premises on January 4.
The organisation has been running for more than five years and provides education and training to help people facing poverty, ill health or discrimination get back into work – both at its auction house and its shop on Broomhill Road, Aberdeen.
Bosses hope their upcoming sale might provide an antidote for the "cabin fever" many experience during the Christmas and New Year holidays.
Chairwoman Angela Allan said: "It's quite exciting and I hope we're going to have a good crowd.
"New Year will have passed, it's dark in the evenings and the buzz of Christmas will have worn-off.
"But this is a good opportunity for people to have a good run out the road – or walk down the street – to see something a little different."
Smile Scotland is aiming to have around 400 lots in the sale.
Alongside the more traditional pieces – such as an antique pine dresser and range of collectable postcards – the charity has also sourced a number of left-field items.
A gramophone, grandfather clock, theatre seats and taxidermy animal heads mounted on shields all feature in the auction catalogue.
Ms Allan said the charity's taste for the unusual is helping it carve out a niche in the area.
"It's good to be known for that," she said.
"We try to find things that are quirky and eye-catching.
"Even if there's something not to everybody's taste, there will always be someone who loves it.
"Most important it supports the charity.
"We've been running for five-and-a-half years and we still have people saying they didn't know about us."
She added: "We thought we'd have a quiet year but when we saw the building was available we took the opportunity to do something different.
"It means people don't have to travel all the way into the city to be a client or volunteer with us, as the auction house is really accessible with trains and buses."
Aberdeen charity plots major expansion with new auction house
Viewings of the lots will be held at the Smile Scotland premises on Ryehill, Oyne, from 3-7pm on January 2-3.
The auction will begin there at 10am on Saturday, January 4.
Full steam ahead 
It's thought all eyes at the auction will be on a much sought-after model stream train.
The charity has already had notes of interest for a Flying Scotsman-style item that runs on coal.
The 4.5ft train is one of the hundreds of lots which will be sold-off on January 4.
Ms Allan said: "It's always lovely when we get a piece that has a great story and history to it.
"A gentleman came in and said he built it with his uncle 50 years ago when he lived in Essex.
"They moved to Aberdeenshire around 30 years ago and ran it on a 3.5in gauge track at the heritage museum in Alford."
After a brief test run outside more than five years ago, it is thought the train has been sitting in storage, unused, for the last two decades.
Ms Allan added: "It runs on coal and has a proper working steam engine.
"There are folk who love to see miniature trains and steam engines, so we think there will be lots of people interested in seeing a great model like this."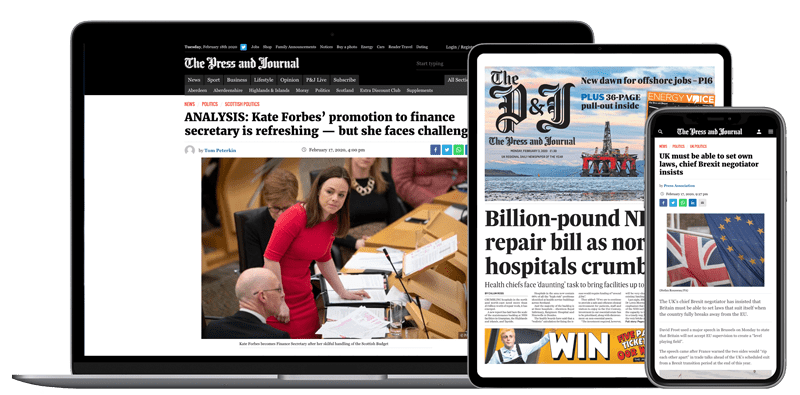 Help support quality local journalism … become a digital subscriber to The Press and Journal
For as little as £5.99 a month you can access all of our content, including Premium articles.
Subscribe