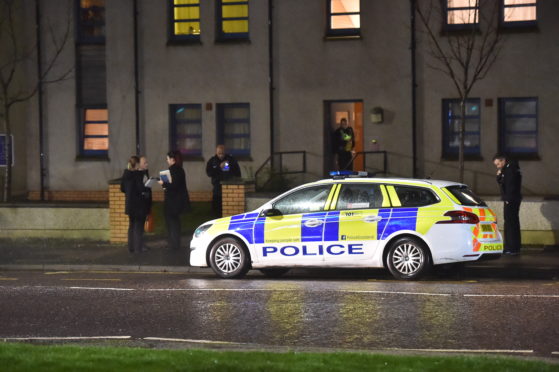 Police locked down a block of flats in Aberdeen as they launched an investigation into a disturbance.
It is understood that two men were taken to Aberdeen Royal Infirmary by ambulance, with a police escort, after being attacked with a weapon at a property on School Road in Seaton.
Police surrounded a property on School Road after being called to a disturbance around 8pm.
CID officers could be seen entering the property carrying evidence bags as officers stood guard at the front and back entrance to one of the flats.
Three police vans and four cars were at the scene with officers positioned at the front and rear of a building on School Road.
An ambulance was seen on the street earlier but has now left the area.