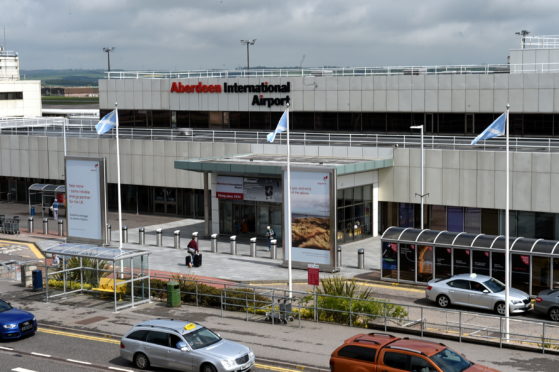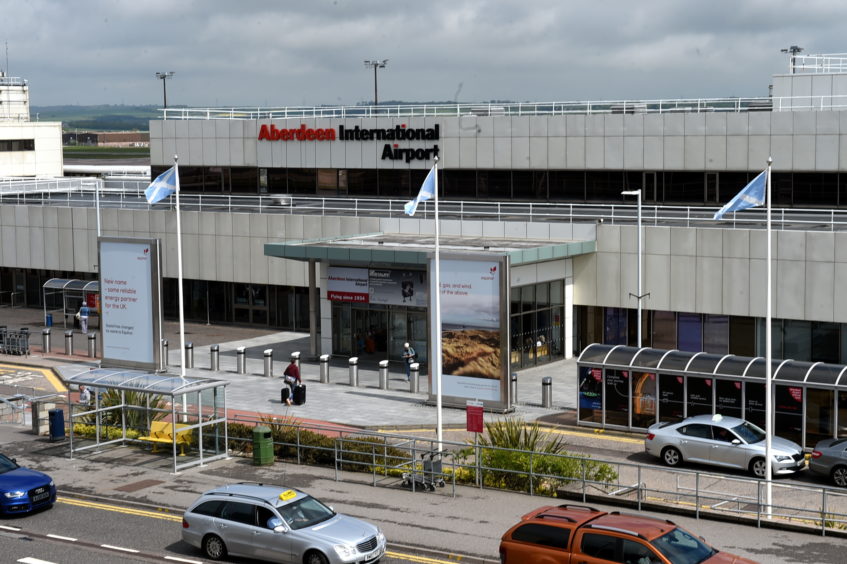 Millions of airline passengers will be warned of the consequences of drinking too much and becoming disruptive as a UK-wide campaign is rolled-out today.
Airports from across the country, including Aberdeen and Glasgow, have launched the One Too Many campaign to coincide with what is expected to be the busiest flying day of the year today.
It follows on from a similar message last year, where passengers were told they could be denied boarding and even face a fine of up to £80,000 or a criminal conviction for any rowdy or drunken behaviour.
As many as 40 million people are expected to travel to and from UK airports between now and the end of January.
One rowdy flight from Aberdeen grabbed headlines in 2016 when a stag party forced a plane to divert to France.
The group of 24 were flying to Magaluf, but became "disruptive" when an argument broke out over football.
It prompted the pilot to instead land in Toulouse, where the men were asked to leave and were "blacklisted" from ever flying on EasyJet again.
Karen Dee, chief executive of the Airport Operators Association, said: "Thousands of passengers will be setting off home for Christmas or in pursuit of a festive getaway this week, all looking to make the most of the Christmas and New Year celebrations.
"This exceptionally busy time of year for UK airports means it's more important than ever that airports and airline staff are prepared to deal with any troublesome behaviour.
"The One Too Many campaign continues to mitigate the number of disruptive passenger incidents through social media and in-airport messaging, to raise further public awareness of the high stakes of irresponsible behaviour before, during and after a flight."
A spokesman for Aberdeen International Airport said: "We go to great lengths to tackle disruptive behaviour of any kind.
"We are happy to be taking part in the One Too Many campaign to help inspire changes in passenger behaviour."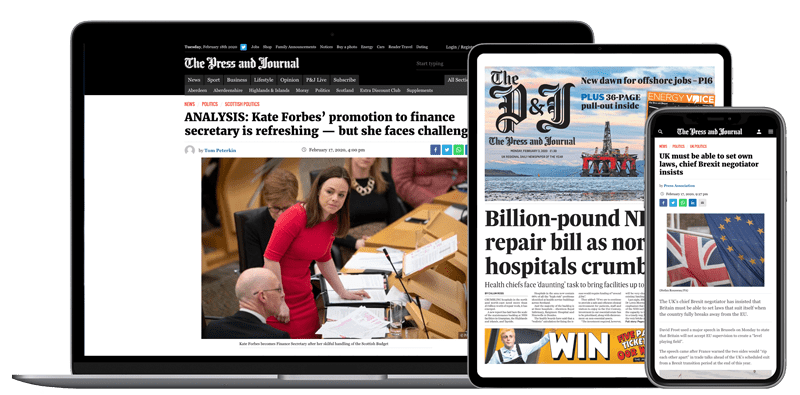 Help support quality local journalism … become a digital subscriber to The Press and Journal
For as little as £5.99 a month you can access all of our content, including Premium articles.
Subscribe