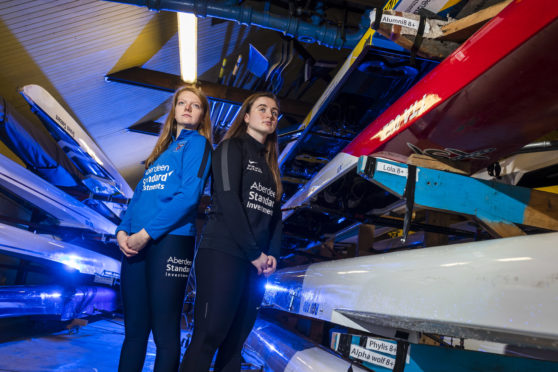 Aberdeen's elite student rowers are gearing up for the return of a popular annual boat road.
Celebrating its milestone 25th anniversary, the Aberdeen Standard Investments Boat Race will take place on the River Dee on March 14 next year.
Following a clean sweep by Aberdeen University in 2019, Robert Gordon University Boat Club president Lizzie Buchan has laid down a challenge to her counterpart Katie Sugden to reclaim the title in the race, which is sponsored by global investment firm Aberdeen Standard Investments.
Miss Buchan, an applied Social Science student from RGU, has represented her university twice.
She said: "Winning my first Aberdeen Standard Investments Boat Race was an incredible feeling – and that made losing last year even more difficult.
"We're coming back fighting in 2020, and I've been watching our rowers very closely over the last few months to decide who will be in the crew.
"There's no doubt that picking up the silverware in this anniversary year would be extra special."
The Aberdeen University crew clinched the title with a clear lead in 2019, winning in seven minutes 53.6 seconds.
Acknowledged as the longest running race in Scotland, it takes place along the River Dee from the Bridge of Dee to the Aberdeen Boat Club.
This year, students, alumni and members of the public have been invited to join the fun and support the crews from the shore – and it is hoped that rowers from previous boat races will also attend to join in the fun.