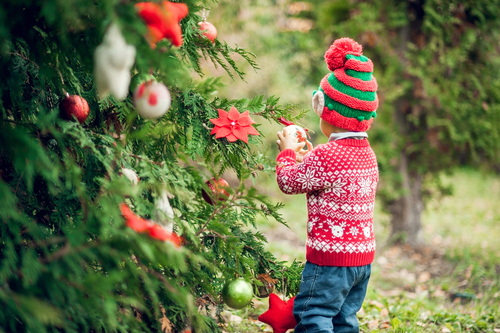 They have become an increasingly popular garment in recent years, with more and more people wearing eye-catching Christmas jumpers to celebrate the festive season.
Now, an Aberdeen councillor is encouraging residents not to bin them when the festivities die down – but instead donate them to an environmentally-friendly fundraising campaign.
Ross Grant has asked worn-out revellers to get in touch with him so that he can take the woolly jerseys and convert them into cash for needy families by selling them at a low price next December.
The Tillydrone, Old Aberdeen and Seaton councillor anticipates the benefits of the scheme would be two-fold – as it would cut down on the items being thrown out unnecessarily, and proceeds from their sale could go to charity.
He said: "It will pain a lot of people to speak about Christmas next year, but I am really keen for anyone who intends to throw away their jumpers to get in touch.
"I want to encourage people to donate so that we can sell them on and give the money to a local charity."
The councillor's "environmentally friendly" idea is designed to help tackle pollution caused by the fashion industry and hit back at a "culture" of throwing things away.
Mr Grant added: "The reaction has been good so far and I intend to keep pushing it over the next few weeks."