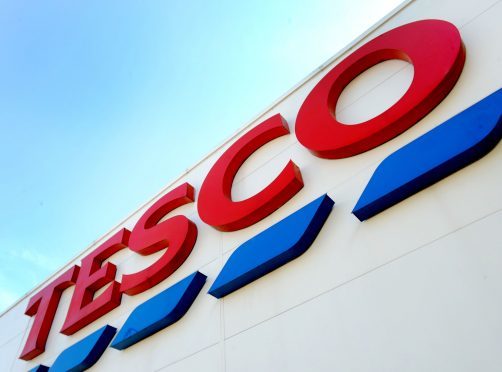 Tesco is looking to launch a new store on the Granite City's main thoroughfare – amid a growing row about the nature of shops being opened on the street.
The supermarket giant has submitted a building warrant application to Aberdeen City Council to carry out alterations to the former Poundstretcher shop at 43-45 Union Street.
It is expected that, if approved, the new shop would create 20 jobs.
Meanwhile, discount retailer Poundland has hit back at a councillor who suggested that the Granite Mile should not "become a long mall of bookies and discount retailers".
Rosemount and Midstocket councillor Bill Cormie made the comments in response to the chain's plans to take over the former Waterstones book shop in the Trinity Centre.
But in an open letter published on social media, Poundland bosses wrote that their Hogmanay celebrations were "a little spoilt" by Mr Cormie's remarks.
The letter reads: ""Are you really suggesting it would be preferable to leave the unit empty rather than have Poundland move in, so we can bring an improved offer to customers?
"I'm sure you'll understand that we're a little fed up of elected officials suggesting that we're second-class retailers
"We're not. We pay rates. We create employment. We attract customers and footfall wherever we open."
The firm added: "Maybe one of your new year resolutions could be not to look down your nose at discount retailers – not least because we suspect it may be the case that a fair few of the constituents who voted for you, quite like us too."
But last night Mr Cormie said he was just reflecting local views.
He said: "I have no disrespect towards Poundland or any other discount shop, I am just reflecting what constituents tell me.
"Many have said there are too many of these types of shops, bookmakers and vaping shops on our main thoroughfare now.
"It is important that we attract a varied shopping experience to the city centre in a similar way to the one we enjoy in Rosemount."