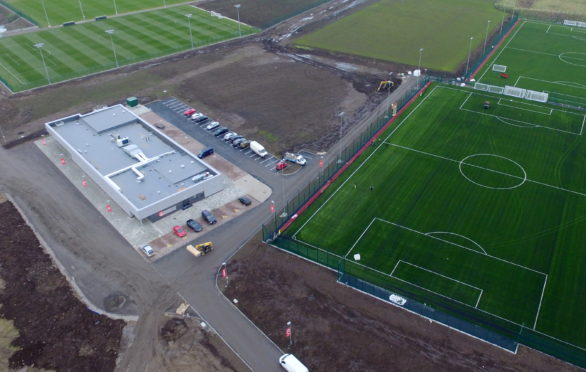 The man leading the march towards the Dons' new Kingsford stadium dream has defended the club's efforts to change planning conditions attached to the £50 million project.
It has emerged the football club has been consulting with bosses at Aberdeenshire Council on steps including the closure of the A944 for up to half an hour after matches.
Another suggestion is installing a pedestrian crossing instead of the previously envisaged footbridge.
Campaigners against the stadium development- sited between Westhill and Kingswells – have said the road closure is a recipe for chaos.
But last night club project director Raymond Edgar said: "The club is currently working through the conditions with both local authorities.
"As with any development of this scale, this process requires more detailed information and analysis, not available prior to planning being granted.
"It must also take account of other developments in the locality which have been approved since the consent for the stadium was granted and have a bearing on issues such as transport and traffic.
"We have also entered into discussions with the police and Stagecoach as their input, which is now required at this stage, will have an impact on our previous plans.
"The councils have provided initial comments for the club to review, which will help inform the next steps…to ensure the best outcome for all concerned."