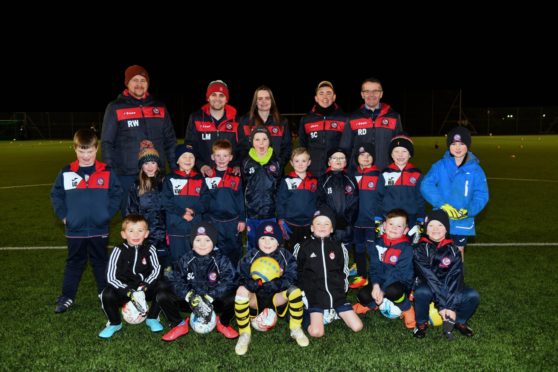 A north-east youth football club is hoping that securing a new minibus will help more aspiring footballers onto the pitch.
Community groups across the north and north-east are again competing in The Press and Journal's annual minibus giveaway.
For the firth year in a row the P&J has teamed up with energy firm CNOOC International to give away a 17-seater bus.
Among those vying for the £40,000 vehicle are Turriff United Youth Football Club, who have more than 300 children playing across a number of age groups.
The club currently doesn't have any form of transport to call its own, however, and would love to lay claim to a vehicle to take players to and from games and training.
Coach Lynn Jex said: "When we heard about the competition in The Press and Journal we thought it would be amazing for the club if we won.
"We have over 300 players at the club playing from primary one all the way through to Under 18's, all of who take part in competitive fixtures and league games.
"The minibus would allow us the chance to reach the kids who otherwise wouldn't be able to make it to games or training.
"It would aid in the players' development and increase participation, while solving some of the transport issues faced by parents.
"As a club, all of our funds are already spoken for, which is why it would be amazing to win this competition."
Hundreds of organisations across the north and north-east – including Guides, bowling clubs, golf clubs, church congregations, schools and dance groups – took part in last year's competition.
Orkney Gymnastics Club finally drove away with the prize.
To be in with a chance of winning the bus, each group – with the support of their communities – must collect as many tokens as it can, before submitting them to The P&J.
Each entry form must have 50 tokens attached and groups can enter as many times as they like.
Tokens will be printed in The P&J until February 1.
All tokens must be in by the closing date of February 10.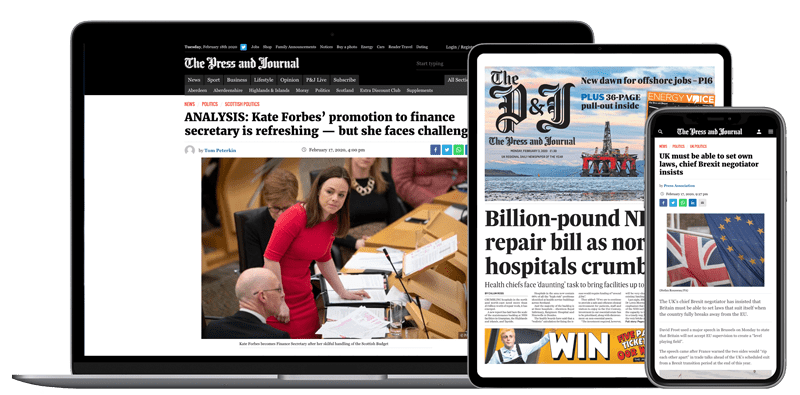 Help support quality local journalism … become a digital subscriber to The Press and Journal
For as little as £5.99 a month you can access all of our content, including Premium articles.
Subscribe