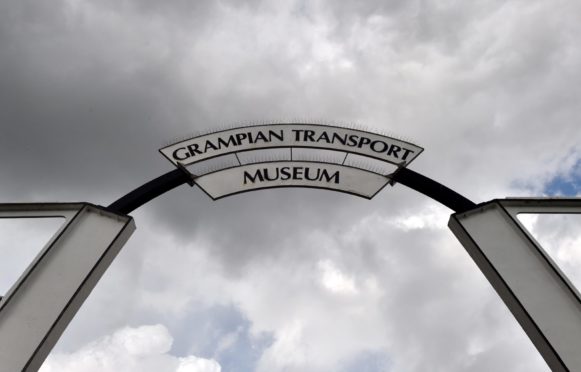 Thousands of pounds are to be spent restoring a rare double decker bus which is hoped could be the key to drawing significant numbers of additional tourists to an Aberdeenshire town.
A ride on the 1960 Bristol double deck vehicle is to be the star attraction in a link-up between Grampian Transport Museum and Craigievar Castle.
It is to prove central to efforts to draw the benefit of the £350 million expansion of Aberdeen harbour out to the Alford area, with thousands of tourists a year expected to arrive in the north-east by cruise ship when the work is completed.
The transport museum has been granted £10,000 by Museums Galleries Scotland to restore the Bristol to its former glory before welcoming passengers on board once again.
Bosses at the independent tourist attraction are working alongside staff at the National Trust Scotland-run castle to maximise the benefit from the coming throngs of visitors.
The harbour expansion, with its deeper south harbour, had been expected to be finished this year but was pushed back to 2021 in October.
It meant 11 cruise ships, already scheduled to bring thousands of cruise passengers to the north-east, had to be turned away.
Aberdeen Harbour Board blamed "technical challenges" in the dredging work ahead of building the south breakwater for the delay.
Attractions in the north are also to benefit from the overall £300,000 funding announced this morning.
Museums Galleries Scotland awarded another £14,650 to help fund the redevelopment of Highland Museum Of Childhood.
The Strathpeffer centre is planning to refresh display areas and information panels, as well as refurbishing the reception and shopping space within.
Further east, Nairn Museum has also been awarded an undisclosed sum to set up a new home for its popular family history centre.
It is hoped the move will increase accessibility and bring improved visitor facilities for the many – from family history researchers and genealogists to academics and amateur sleuths – who use the facility.
Museums Galleries Scotland chief executive Lucy Cascot said: "We are delighted to support museums and galleries in Scotland to continue their ambitious approach to making the fascinating collections in their care accessible to everyone.
"Many of the museums are using the grant to strengthen their position in these changing times through developing their financial sustainability, increasing use of digital technology in exhibitions, and creating peer to peer learning opportunities."
Overall, nine projects are to receive funding.
The others are the David Livingstone Birthplace, Scottish Contemporary Art Network, St Andrews University, Culture Perth and Kinross, Dundee Museum of Transport and the Surgeons' Hall Museum at The Royal College of Surgeons of Edinburgh.