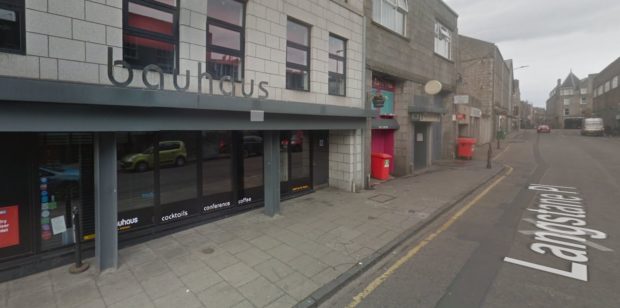 An Aberdeen city centre hotel could be converted into student flats under new proposals.
Granite City Developments LLP have applied to convert the Bauhaus hotel on Langstane place into student accommodation.
The city's hotel industry has had well-publicised struggles in recent years, with many pointing to a downturn in the oil and gas industry as a reason for a fall in demand for rooms.
The Bauhaus hotel only opened in 2009 after the remodelling of a former five-storey storage building.
But owners have had the property on the market for the past 18 months, apparently with little interest.
A report submitted along with planning documents say it has been completely empty for five months – but adds that the numbers of students in the city is expected to keep increasing.
It reads: "The proposal is to convert the existing hotel into residential accommodation for full time students studying at the university of Aberdeen, North East Scotland College and Robert Gordon University.
"The lounge bar will be changed into a coffee lounge, the staff room on the first floor will become a fully equipped laundry facility and the bicycle storage already provided at ground floor level will be rededicated.
"The conversion…requires relatively minor internal work.
"The hotel needs a new purpose and conversion to student accommodation is the ideal solution."