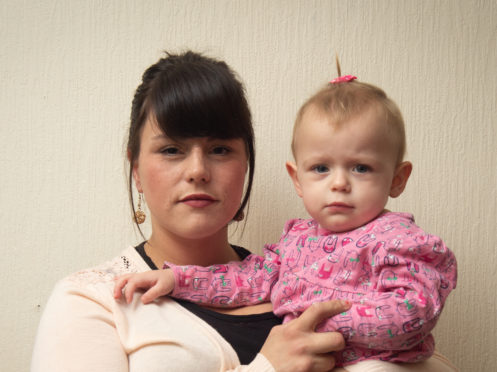 A Moray toddler has successfully had an operation to remove cysts in her lung after controversially being discharged by Aberdeen doctors at the end of last year.
Keira Leslie had surgery in December to remove part of her lung after her mum claimed that Aberdeen Royal Infirmary missed signs she was seriously ill.
The 18-month-old was transferred to the Royal Hospital for Sick Children in Edinburgh when she was discharged from ARI twice and subsequently took a turn for the worse.
Last night, her mother, Kylie Thomas praised the team in Edinburgh, Dr Munro and Dr Mchoney for "saving her life".
Eight ping-pong-ball-sized cysts were removed and the family are waiting for definite results before progressing with a complaint against NHS Grampian.
Miss Thomas said last night: "There's a huge difference in Keira now – she has more colour in her face, she's gained weight and we haven't needed to use her inhaler.
"I have never seen my baby like this before and it just makes me so proud. She's like a completely different child."
Little Keira was diagnosed with type one congenital pulmonary airway malformation (CPAM), a cystic mass which forms in the lung tissue of a baby in the womb.
While she was back home in Moray awaiting her operation on December 10, she was again rushed to hospital over fears she had septicaemia.
Following tests, it was found that she had a viral infection and although the doctors at the time were "really good", Miss Thomas said she still worried they would miss something "because of what happened last time".
She added: "The CPAM she had was so significant, it could have changed our lives.
"She could have died."
Miss Thomas has now hit out at the NHS for the "stigma that surrounds parents with mental health issues".
She said: "All the way through, I was targeted because I had previous mental health issues. I lost trust in the NHS and I lost trust in the hospital."
A spokeswoman for NHS Grampian said: "Any parent – indeed any of our patients or their relatives – has the right to ask questions about the care we provide.
"We realise at this time Keira's wellbeing is the priority for her family; however, we would again invite them to get in touch with us directly​ to discuss the matter further."
Miss Thomas plans to pursue a complaint and said the only reason she hadn't already done so was because her focus was on her daughter.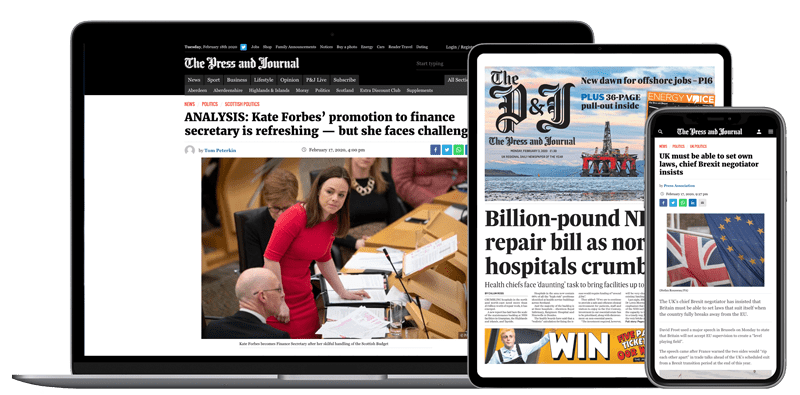 Help support quality local journalism … become a digital subscriber to The Press and Journal
For as little as £5.99 a month you can access all of our content, including Premium articles.
Subscribe