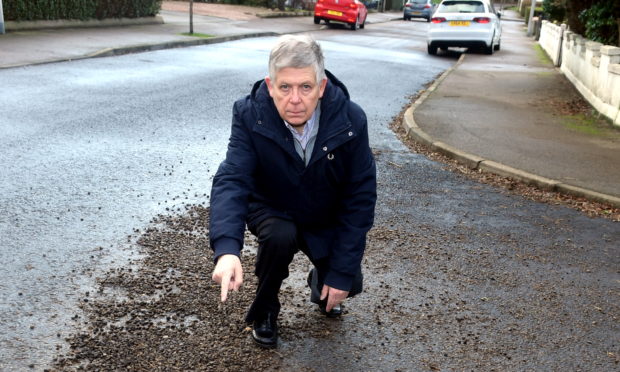 Community leaders have hit out after potholes reappeared on an Aberdeen road just months after it was repaired.
A petition with more than 100 signatures was handed to Aberdeen City Council calling for urgent repairs to Burnieboozle Crescent and the surrounding area in Craigiebuckler.
Concerns were raised about the bumpy road surface damaging vehicles or causing pedestrians to trip and hurt themselves.
And while this was remedied last year, the local authority was last night accused of botching the work.
Residents have said the surface looks more like "gravel" than tarmac, adding that potholes are already beginning to form there.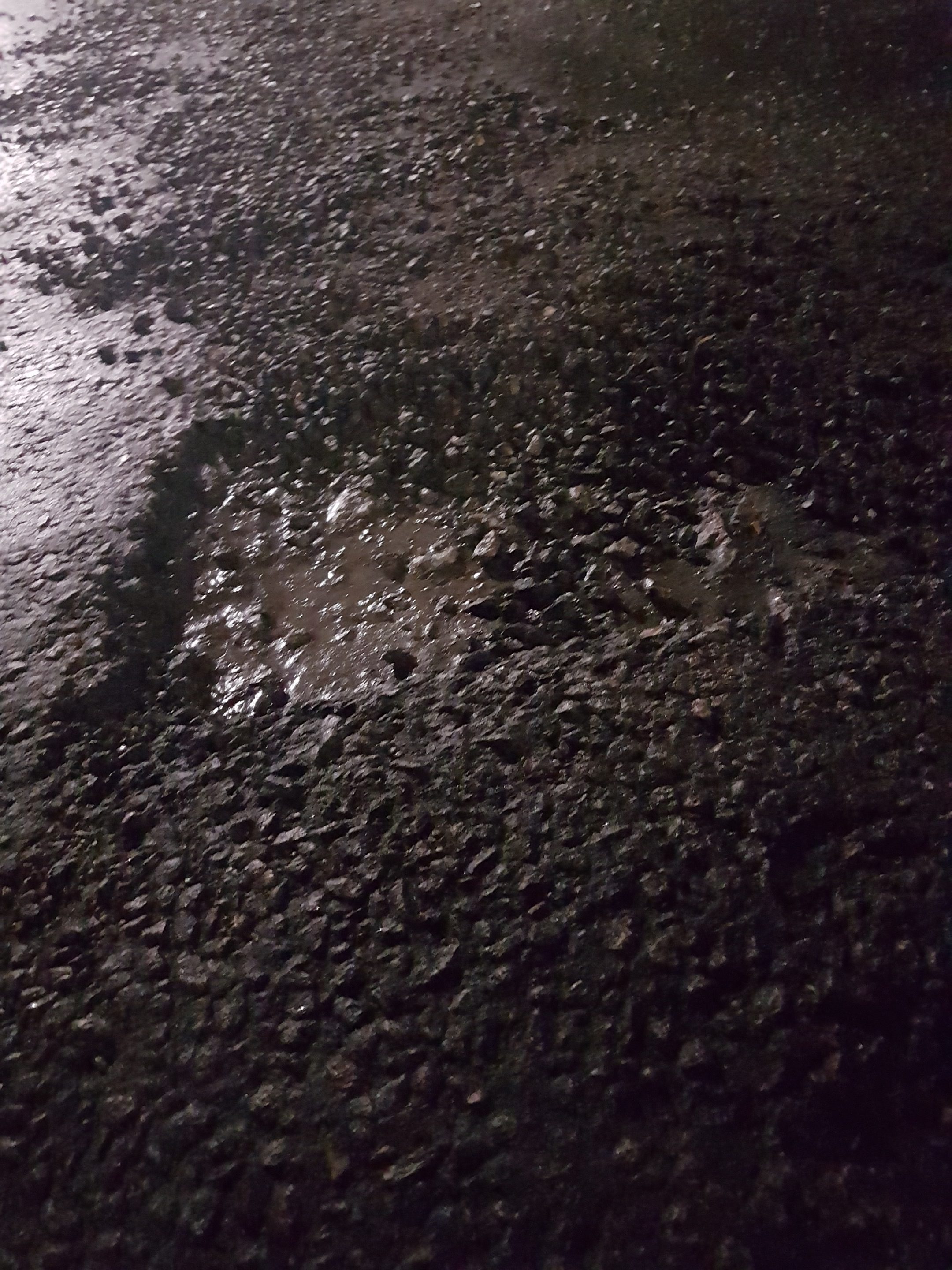 William Sell, chairman of Craigiebuckler and Seafield Community Council, branded the condition of the road as "horrendous".
"When I saw the repairs being done I couldn't believe my eyes because of how fragile the road surface looked," he said.
"It's an absolute disgrace that such poor work has been done – at whatever expense was involved.
"This comes from the public purse and council tax payers and residents in Aberdeen are entitled to have better work than this performed on the city's roads."
Ward councillor Martin Greig warned that the damage poses a "danger" to others.
He said: "Residents made a huge effort to make their voices heard and to get the overdue resurfacing done.
"It is disappointing that the very welcome action has been followed quite quickly by the crumbling of the roadway in places. These are fairly severe weaknesses.
"If this is the work of a contractor then the council needs to ensure they return and finish the job to an acceptable standard."
An Aberdeen City Council spokesman said: "We are aware that there is a localised problem with small areas of the resurfacing at Burnieboozle Crescent close to the junction with Craigiebuckler Place.
"The location is being monitored and any repairs required will be undertaken in due course."
He added that the council is investing an additional £10million in roads maintenance and, while a prioritised list of roads requiring repair is compiled every year, any potholes reaching "the size of an actionable safety defect" will be given additional attention.