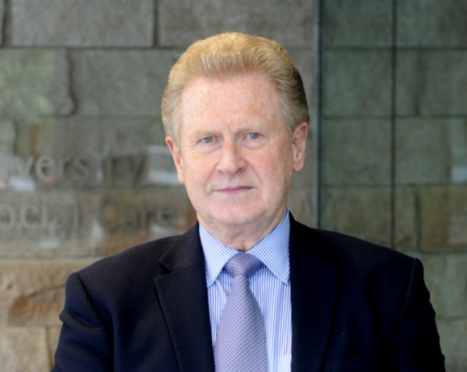 It was 10 years after the Piper Alpha disaster that Professor David Alexander carried out an extensive study into the psychological effects of the tragedy on those who survived it.
Prof Alexander, who was director of the Aberdeen Centre for Trauma Research at Robert Gordon University, found that more than 70% of those interviewed reported psychological and behavioural symptoms of post traumatic stress disorder.
But he also found that many of the "lads" were "stronger than before Piper" as they had "learned things about themselves".
The trauma expert has now been praised for a life spent helping others, following his death at the age of 76.
Prof Alexander was an emeritus professor in mental health at Robert Gordon University and a former senior consultant at Aberdeen Royal Infirmary.
As well as teaching hostage and crisis negotiation at the Scottish Police College, he set up Scotland's first trauma clinic and trauma research centre.
He played a vital role in the response to Piper Alpha in 1988 and received a humanitarian award from Holyrood for his work in Pakistan after the 2005 earthquake.
Prof Alexander also worked alongside Hostage International to help families that required support before and after a kidnapping.
A rugby and cricket fan, he enjoyed helping others.
People took to social media to express their condolences.
Forensic anthropologist and academic Dame Sue Black said: "The world is less bright following the sudden death of the unique Prof David Alexander.
"A genuine gentleman of conscience, humility and wicked fun."
Writing on their website, Hostage International said: "David offered a view of the world that was novel, wise, enlightening and often humorous.
"He took enormous interest in others and was a keen observer, while at the same time being unafraid to voice his strong opinions, saying, 'I refuse to get splinters in my bottom by sitting on the fence'.
"Hostage International remains indebted to his teaching and guidance and to his incredible generosity and compassion. He will be very much missed."
Mr Alexander died at his home after a short illness.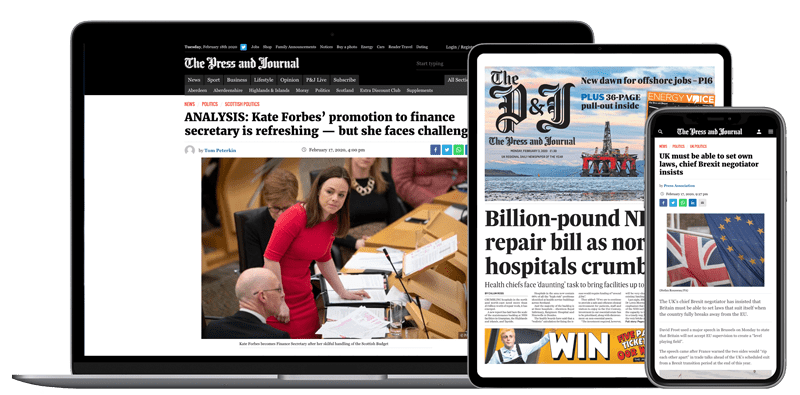 Help support quality local journalism … become a digital subscriber to The Press and Journal
For as little as £5.99 a month you can access all of our content, including Premium articles.
Subscribe