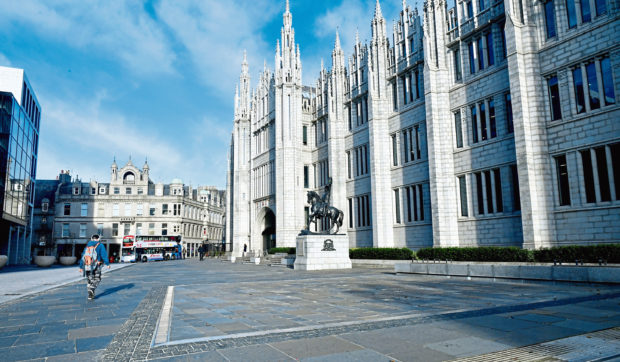 Health staff have begun moving into Marischal College in a shake-up designed to "improve working relationships".
The A-listed Broad Street building, which is the headquarters of Aberdeen City Council, is eventually envisaged as a shared centre including space for health workers and the police.
A report to the Aberdeen Health and Social Care's integrated joint board said that some employees had now moved from their former base at Summerfield House, on Eday Road, while others have relocated from the Aberdeen Community Health and Care Village on Frederick Street.
The report states: "Work has been ongoing to move more key staff from Summerfield House to Marischal College as part of the overall accommodation move project.
"The co-location of our staff currently based at Summerfield House has many benefits such as more integrated working, better communication, improved working relationships, and support to the leadership team.
"In January, members of the leadership team, business support and the transformation team moved from the health village to Marischal College.
"In December, six primary care staff moved from Summerfield House to Marischal, and in early 2020 nursing managers will join their colleagues in the city centre. "