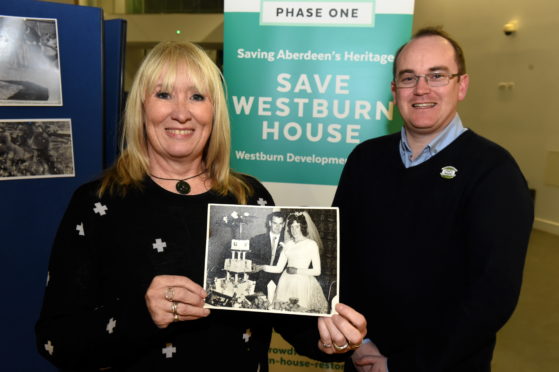 A woman has made a poignant 12,000-mile journey to donate money towards the repair of the historic building where her parents were married.
Susan Innes travelled from New Zealand to Aberdeen to make the touching pledge.
Her parents, Robert and Isobel Innes, tied the knot in Westburn House in July 1954.
In the decades after emigrating, the pair kept up with what was going on in the north-east via Press and Journal cuttings sent overseas.
Mr Innes died in 2012, but Mrs Innes maintained the interest.
She was recently dismayed to see that the venue which holds such a special place in her heart has fallen into ruin.
The former caterer is now unable to travel, but resolved to do her bit towards the campaign to return it to its former glory.
Her daughter instead made the trip and handed over £200 towards the restoration project, which is being carried out by the Save Westburn House Action Group.
Aberdeen's historic Westburn House could be sold for just £1
Ms Innes also handed over a handwritten letter from her mother.
She said: "When my mum saw the recent article she was really angry that something that means so much could be left to rack and ruin.
"She was talking about all of the good times they had as kids being in the area, and how much that place meant to them."
The family moved to New Zealand in 1966 when Ms Innes was three months old, because of a lack of work in the city.
Mr Innes had worked at Cornhill and moved into a job in mental health while Mrs Innes continued to work in catering.
Ms Innes works in airport security and has "always been proud to be Scottish", with Aberdeen being "her second home".
For 50 years, her father's sister – Auntie Isobel – has been posting clippings of the P&J overseas.
After reading about the decline of the historic A-listed site, and attempts to restore it, Ms Innes and her mother went through her wedding album reminiscing about the reception there.
Ms Innes said: "Mum wrote the card and the letter so that they knew that somebody 12,000 miles away cared about their project."
The letter described the "perfect" and "sunny" day at Westburn Park when the pair were wed.
The family hope that Westburn House will one day host more wedding receptions.
Vice chairman of the action group, Adam Simpson, said: "The donation is absolutely amazing, this is what its all about, capturing peoples memories of when they were young.
"This is why it should be saved."
Ms Innes added: "The story of what happened, and getting to tell mum about it – it is going to be recited I don't know how many times."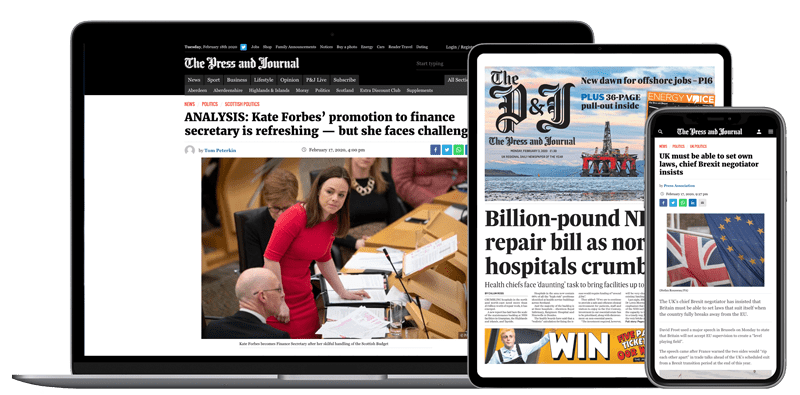 Help support quality local journalism … become a digital subscriber to The Press and Journal
For as little as £5.99 a month you can access all of our content, including Premium articles.
Subscribe