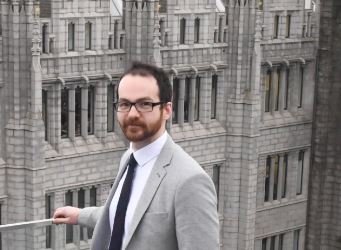 An influential north-east business body has said members are divided over the proposed devolution of business rates to local councils.
Holyrood presently has control over how much businesses pay in tax for their premises, but new legislation making its way through parliament could give local authorities the power to set rates.
Opposition parties last month amended the Non-Domestic Rates (Scotland) Bill in order to abolish Scottish ministers' ability to fix national relief rates, and hand more power to councils.
The ruling Conservative, Aberdeen Labour and independent council administration have long called for the devolution of the levy to local authority level, arguing that local knowledge means they are "best placed" to take control.
The city, and wider north-east, was hit hard by a rates revaluation in 2017 where  firms were hammered by extreme increases which traders argued failed to take into account the adverse impact of the oil and gas downturn.
The region accounted for half the rise in rateable values – which determines how much the government takes in tax – across the whole of Scotland.
And last night the Aberdeen and Grampian Chamber of Commerce said that, while opinion was "far from unanimous", more local control could lead to economic benefits.
Shane Taylor, research and policy manager, said: "The chamber remains supportive of the devolution of powers to city regions in principle, where we believe it can drive economic growth and command the support of firms in the north-east.
"On business rates, although the view is far from unanimous, our discussions with members suggest that a level of support exists for exploring where local flexibility could make the rates system more responsive to local circumstances – such as the challenges faced by the region throughout the downturn."
The body's comments follow a letter sent to the government from chambers across Scotland, which said opinion was "divided" on the issue.
Public finance minister Kate Forbes replied to the letter.
She wrote: "Non-domestic rates play an integrated role in the current wider local government finance arrangements by providing certainty and protection to local government funding, whilst also ensuring certainty for ratepayers across Scotland.
"For the Scottish Government's part, I can reassure you all that we will not be supporting any amendments that continue to threaten the uniform business rate, jeopardise the Scottish Government's ability to set reliefs in subordinate legislation or undermine local government funding mechanisms."