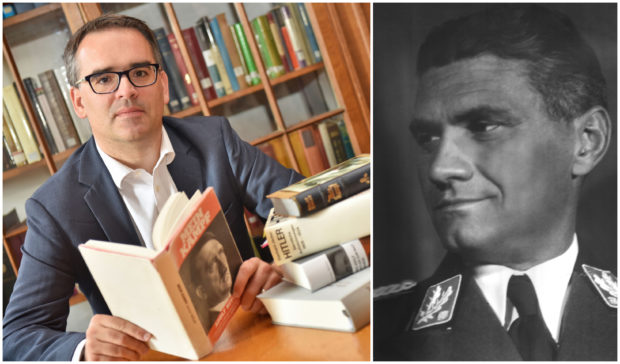 A north-east researcher has uncovered a "wealth" of evidence showing that Hitler's personal adjutant had been trying to blow the whistle on the Nazis.
Professor Thomas Weber, from Aberdeen University, says the true goals of "near-paternal figure" Fritz Wiedemann must be more widely known.
While the former farmer accompanied Hitler for five years on state visits, the pair fell out and he was sent to work in California.
The newly-unearthed documents show this was the turning point for Wiedemann, and he "immediately" set about trying to pass top-secret information to British and American intelligence services.
Prof Weber said: "Wiedemann had come to realise what Hitler's true goals were but US authorities were nervous about his arrival, suspecting that a former top aide to Hitler on a third-rate diplomatic posting could only mean that Wiedemann was on a secret mission to set up and run a Japanese-American spy ring out of San Francisco.
"This view tainted their dealings with Wiedemann who went to quite extraordinary lengths to act against Hitler but was dismissed at every level."
He added:  "The message to the world of the actions of Wiedemann is that it is never too late to do the right thing.
"The world can learn from them how to be an upstander and not a bystander in the face of injustice."