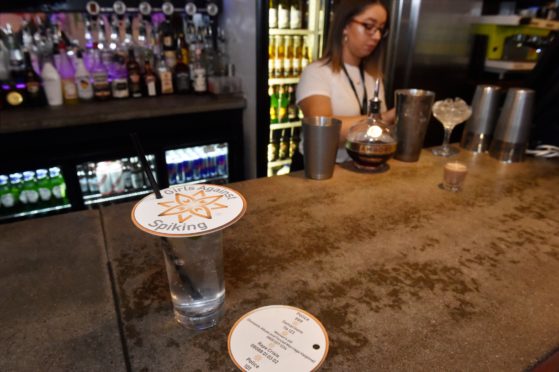 An Aberdeen bar is providing special coasters to customers in a bid to tackle drink spiking.
Siberia Bar and Hotel, on Belmont Street, began supplying the drink covers last week after reports of alleged drink spiking in the city surfaced on social media.
It is thought the bar is one of the first in the city to provide the coasters, which can be placed on top of drinks and features a hole for a straw.
They are the brainchild of campaign group Girls Against Spiking, which was set up in September 2018 with the aim of keeping revellers safe.
Siberia's general manager Stuart McPhee told the Evening Express: "I became aware of the covers through social media and recently there has been a lot of reports in the area of people being spiked.
"I picked them up at a licensing conference last week because I thought it was better to have some measures in place."
The move comes after a woman was taken to hospital earlier this month amid claims her drink was spiked in a bar on Belmont Street.
Mr McPhee added: "I think it's certainly a misconception that it's only girls who get spiked.
"Boys get spiked too, and some people simply do it for a misguided laugh.
"I think the best deterrent is to never leave your drink unattended, but we thought we should do our bit to try and help."
The covers also feature the number of Samaritans, Rape Crisis, Women's Aid and the police.