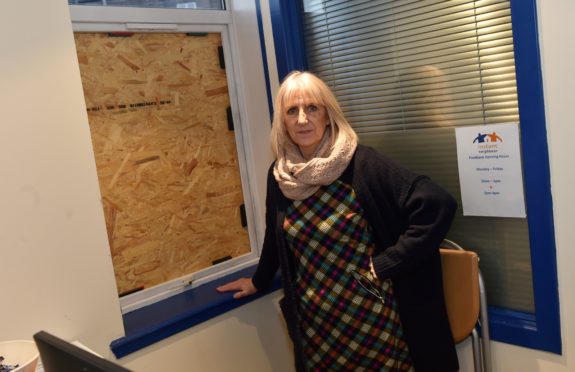 The manager of an Aberdeen food bank has been left "heartbroken" after food parcels were stolen in a break-in.
A microwave was hurled through a window at the Instant Neighbour building on St Machar Drive in the early hours of Saturday morning, and six parcels – worth £12 each and capable of keeping families going for days – were stolen.
Shocked staff discovered food "scattered all over the floor" and believe an alarm disturbed the thief or thieves.
The charity's business development manager, Susan Cheyne, said: "They managed to take six food parcels, each of which could have kept a family going for three or four days.
"There was food scattered all over the floor, but they hadn't managed to get in to our main store, which has even more food parcels – as well as more valuable goods which we sell to put money back in to the charity.
"That would have been absolutely awful."
Mrs Cheyne said she suspected the crime was driven by desperation rather than malice.
She said: "On the one hand I'm angry, but on the other it's just so sad that someone was so desperate that they felt they had to stoop to stealing from a charity.
"We are there to help and support people who have fallen on hard times – we would have given them the food if they'd only come and asked us.
"There's also the issue of repairing the broken window, we don't have the money for those sorts of things."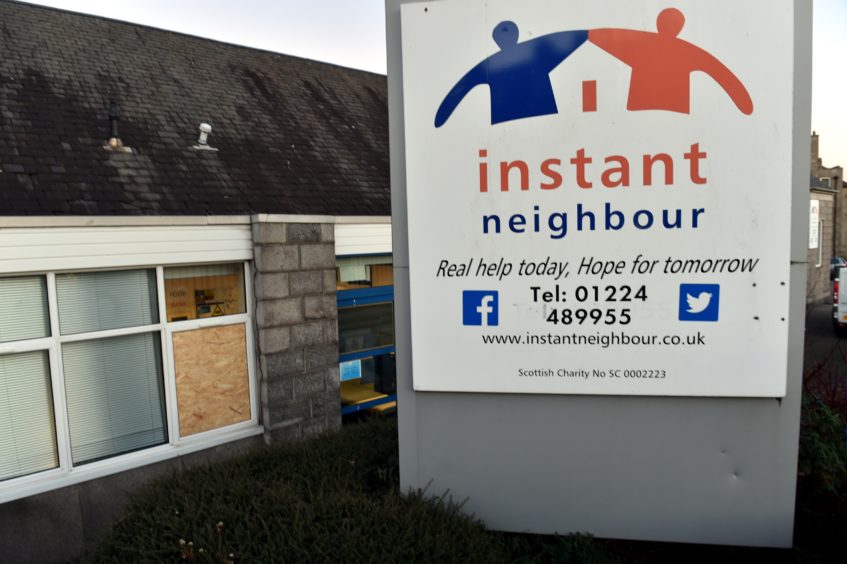 Mrs Cheyne said the break-in was symptomatic of changes in how benefits are distributed to those on low incomes.
She added: "Universal Credit has had a huge effect, there's no doubt about it.
"People have been put into debt before they get their credit.
"It's really hit people who are already struggling, and it results in people resorting to desperate measures like this.
"It's heartbreaking."
Local councillor Ross Grant said: "Any incident that affects the ability of the food bank to provide its service is a source of real concern for both me and those who rely upon it."
The break-in took place between 5.20am and 6.20am on Saturday.
Anyone with any information is asked to contact the police on 101 quoting incident 0966 or call Crimestoppers anonymously on 0800 555 111.