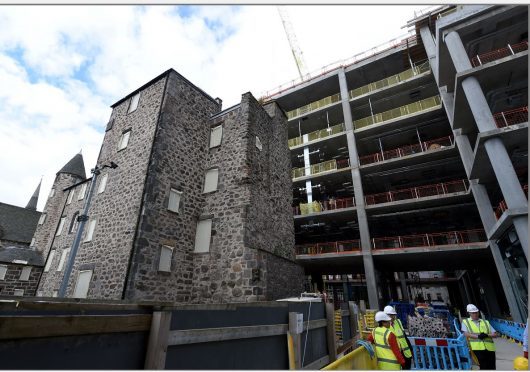 City councillors have been assured work to overhaul Provost Skene's House will be completed by the end of this autumn.
The local authority's chief official working on capital projects, including the £3.8 million refurbishment of the historic building, updated members amid a mounting list of reasons for delays in the work.
At a meeting of the capital programme committee yesterday, John Wilson also said he did not expect any "major financial implications" in the restoration of the 16th century house.
The city's oldest surviving house is to house a Hall Of Heroes – celebrating the contribution and impact of those hailing from the north-east.
At the Town House yesterday, councillors were told of unforeseen work contractors have encountered since beginning last year.
Members were told an original floor, infested with woodworm, was found beneath a surface.
And a senior architect working on the project explained a lot of additional pointing was required to restore the outer walls.
"The east gable is in a particularly poor condition," Colin Doig said.
"When you build an old stone wall, you build two leaves and you fill them in with rubble.
"When the adjacent building to Provost Skene's House was demolished the outside leaf was demolished and the rubble was left intact.
"We will need to put pins in and then it will need re-pointed.
"This is a very time laborious operation."
A number of chimneys will also need additional care to restore their stonework.
So far £1.15 million has been spent on the project.