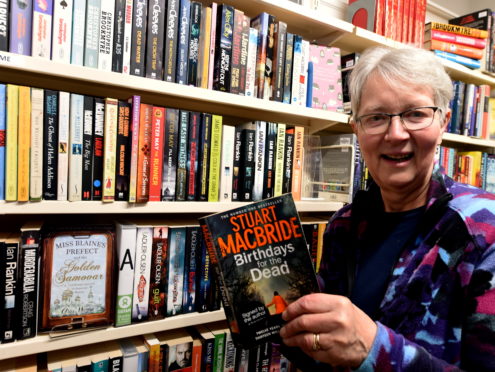 A charity shop is calling on the public to donate copies of books to satisfy Aberdeen's appetite for Scottish crime fiction.
Oxfam Books and Music shop, which is located on the city's Back Wynd, has issued an appeal for paperbacks after announcing that its stock is "very low".
Manager Marion Craigie said the store is especially interested in receiving Scottish crime novels, which have become increasingly popular since Aberdeen began hosting an annual festival dedicated to the genre.
She added: "We are always looking for good quality books in the paperback section.
"The category that does extremely well is the Scottish crime literature – we noticed this trend over the years, and especially after the Granite Noir event.
"The people of Aberdeen seem to really enjoy reading this type of fiction and it usually sells out fast. It's amazing to see the interest.
"We always welcome donations from other genres as long as they are good quality and they are not missing pages.
"There is nothing worse than reading a crime or mystery novel and the last few pages are missing."
Some sought-after books include those by best-selling writers Stuart MacBride, Ian Rankin, Peter May and Christopher Brookmyre.
Ms Craigie said: "We once got Stuart MacBride to do a book singing in the shop when one of his books was released.
"Usually, it is very rare for a charity shop to host a book signing – but we were very happy to be involved with the event."
Following an appeal for classic literature earlier in the week, the shop has now received a donation from Orkney of about 1,000 poetry books.
Those interested in donating copies of their Scottish crime novels should get in touch with Oxfam by phoning 01224 642490.