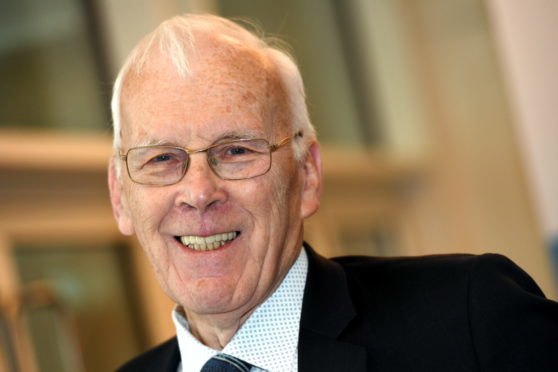 After having conversations with a "number of potential funders" for the project, ONE is confident of gaining support for the initiative.
Possible investors include the Scottish Government and the UK's Department for Business, Energy and Industrial Strategy.
Given the growing climate change challenge and Westminster's oil and gas sector deal promised during this parliament, the group is hopeful it will  receive backing.
Scotland's Minister for Energy, Paul Wheelhouse welcomed the project that could support a "sustainable future in the net zero emission economy".
He said: "The ETZ will help support new jobs, develop and diversify markets for the supply chain in the city and Shire, and help Aberdeen transition from being Europe's oil and gas capital to a truly global energy city for the 21st century and beyond."
Other industry leaders have also endorsed the idea.
Michelle Handforth, chief executive of Aberdeen Harbour Board said the ETZ ambition was "closely aligned" with the harbour's aspirations of developing Aberdeen into a "leading new-energy hub in global terms".
Chief executive of OGUK, Deirdre Michie, said: With this focus here in the north east and across the UK, we can continue to meet much of the country's oil and gas needs from domestic resources, reducing emissions and developing economy-wide decarbonisation technologies – and the ETZ will undoubtedly accelerate these aims."
Aberdeen City Council is also in favour of the project.
The authority's co-leader Jenny Laing, said: "The skills, expertise and impact of hosting a global industry here in the city region provides a foundation and the credentials from which to respond to the transition to net zero.
"I have always argued that the right infrastructure is in place to support the regional economic ambition we have."
Chief executive of Aberdeen & Grampian Chamber of Commerce, Russell Borthwick agreed that the initiative was a great fit for Aberdeen as a "global leader" in oil and gas and "a place that likes to get things done".
Mr Borthwick added: "Establishing an ETZ is an important step in allowing Europe's oil and gas capital to fully utilise the expertise, transferable skills and supply chain that exists here to make a significant contribution to a net zero carbon economy."