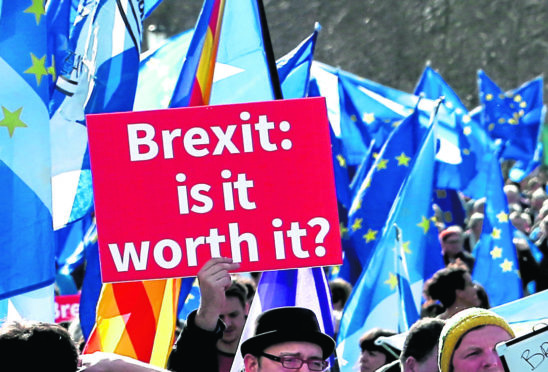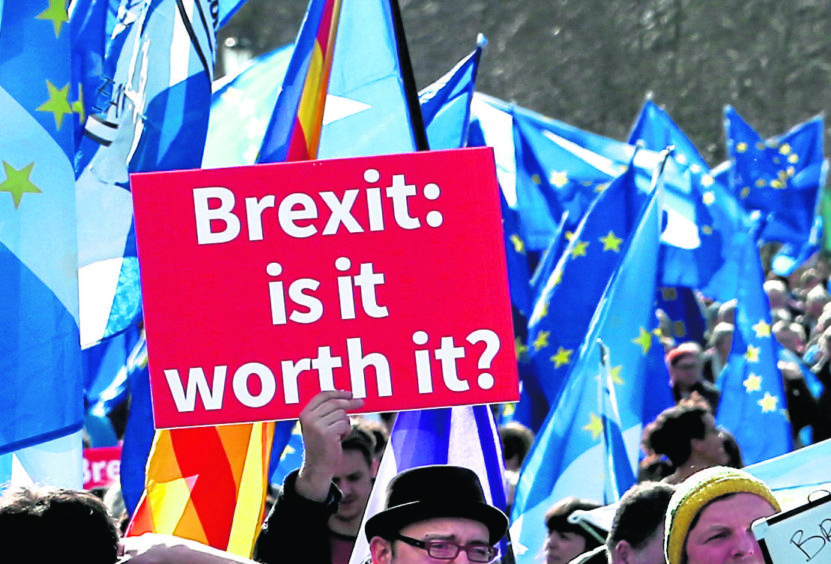 Cash-strapped councils have spent hundreds of thousands of pounds for Brexit preparations.
Using Freedom of Information legislation, the Press and Journal asked each council in Scotland how much they have spent on Brexit planning.
A total of 17 councils were able to provide an answer, revealing that £700,000 paid out – with costs ranging from hiring out meeting rooms, producing leaflets, or in the case of Renfrewshire Council preparing for the continuation of "school meals, care home meals etc post-Brexit".
However, the true figure is likely to be far higher due to the "absorbed staffing costs" which some local authorities said made it impossible to calculate an exact cost.
Aberdeen City Council stated that between July 2016 and May 2019, they spent £61,000 on "staff resources", but were unable to provide a figure beyond then.
Stephen Flynn, SNP MP for Aberdeen South, said councils' funding marked a "lack of respect" from the UK Government.
He said: "The fact that we have to 'prepare' for Brexit says it all about how damaging leaving the EU will be for Aberdeen, and Scotland as a whole.
"Every single council area in Scotland voted to Remain and we are all too well aware that Aberdeen has been singled out as the city that will be the hardest hit in the entire UK."
Aberdeenshire Council  – which backed a re-run of a vote on Brexit in 2018 – estimated costs to stand at £46,000 since 2016.
Gillian Martin, SNP MSP for Aberdeenshire East added: "With just days until the UK is due to leave the EU, councils still have a complete lack of clarity coming from Boris Johnson's government about the costs associated with Brexit.
"Far from delivering extra cash for the NHS, as was infamously promised by the Leave campaign bus – those on low-incomes face losing access to public services, the ability to buy daily essentials in the case of price rises, and access to affordable housing."
Moray Council cost they had spent £22,500 on costs relating to the "coordination work" of leaving the EU.
In the Highlands, which has previously been described as "the eye of Scotland's Brexit storm" the local authority has shelled out £39,352.
The authority's FOI reply added: "The staff time spent on Brexit related activity has not been costed for other periods, but is estimated at approximately £2,500 per month."
Shetland provided a figure of  £1,004.75 while the Western Isles said "zero" had been spent on Brexit.
Orkney Council theorised their total spending total on Brexit would be "less than £20,000" but pointed out they did "bring forward" purchases of £90,000 on road salt and £16,700 on additional freezers.
Last night, Westminster and Holyrood both denied having responsibility for funding Scottish councils when it comes to Brexit.
A UK Government spokeswoman said: "Funding local authorities in Scotland to prepare them for Brexit is the responsibility of the Scottish Government. £160million was given to the Scottish Government by the UK Government to assist with their Brexit preparations."
But a Scottish Government spokeswoman said: "Exiting the EU was not Scotland's choice and we have been clear that any related costs must be covered by the UK Government.
"The Scottish Government has met Cosla's request to allocate £50,000 to each council to coordinate EU exit preparedness, a total of £1.6million. Under the agreement, this will be paid to each local authority as part of the re-determination of the 2019/20 general revenue grant in March 2020.
"We have also fully funded two seconded officials to Cosla as a dedicated resource to support coordination and operational readiness across councils. In addition, the Scottish Government has administered almost £1.4 million of HM Treasury Operational Contingency Funding to local authorities in support of additional costs relating to export health certificates (ECHs)."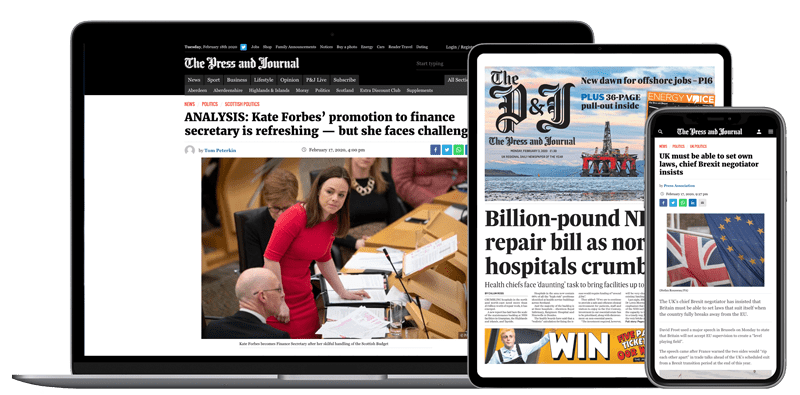 Help support quality local journalism … become a digital subscriber to The Press and Journal
For as little as £5.99 a month you can access all of our content, including Premium articles.
Subscribe