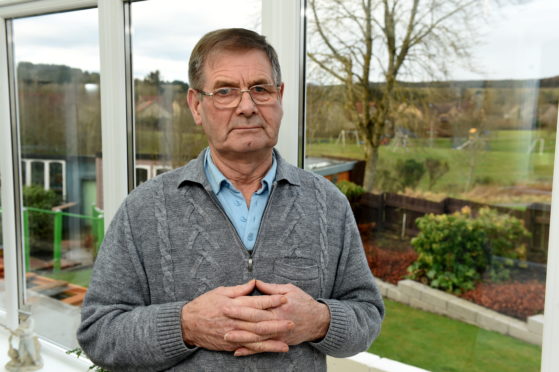 An Aberdeen pensioner called Aberdeen Royal Infirmary the "worst" in Scotland after having to wait 16 months for an operation.
Joseph Ritchie has been waiting since September 2018 to go under the knife after medical staff found bladder stones in the 82-year-old's body.
The Kingswells resident is demanding answers from NHS Grampian as to why he had to wait so long for his procedure.
Mr Ritchie said: "I just want to get rid of the stones, it is unbelievable.
"You can put up with a wait of two or three months, but this is just hopeless and not good enough."
Alongside his own medical ailment, Mr Ritchie also cares for his wife who suffers from cystic fibrosis.
He worries that his surgery could have a significant impact on his role as a carer.
Mr Ritchie added: "I was assessed for the operation in November and I thought it would be done within a month and a half.
"It must be the worst performing hospital in Scotland."
A spokeswoman for NHS Grampian said: "We cannot comment on individual patients or their course of treatment.
"However we can confirm that Mr Ritchie has been in touch with our feedback service and we have responded to the matters he has raised.