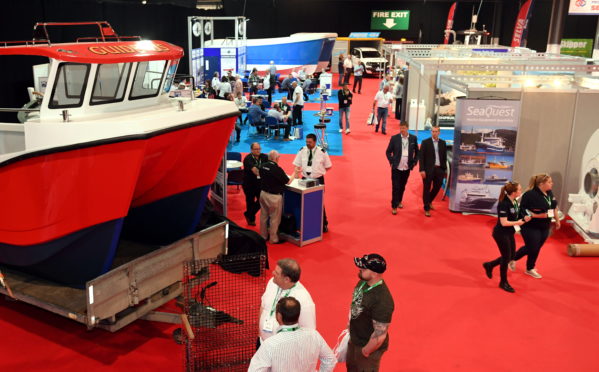 More than 15 companies have signed up to exhibit at Scotland's fishing industry's flagship show for a first time.
Organisers said more than 160 firms had registered for the Scottish Skipper Expo so far, which is moving to P&J Live in May.
The the £333 million replacement for the AECC, where the expo was previously hosted, opened in September.
Newcomers to the event, sponsored by The Scottish Fishermen's Federation, include firms working in shipyards, steel fabrication, ships painting, deck machinery, netting, and software.
The number of exhibitors has more than doubled since the shows inception in 2001, with there being a truly international flavour. Last year's event attracted approximately 230 exhibitors from 22 different countries.
Sharon Boyle of show organiser Mara Media said: "The response to this year's new-look Scottish Skipper Expo has been tremendous, and we are thrilled at the strong number of first-time exhibitors."