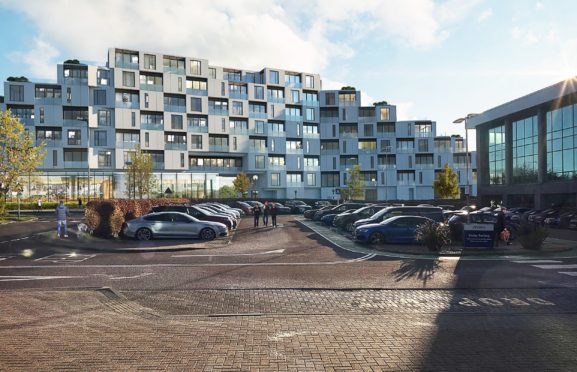 Council planners have been urged to reject fresh proposals for a "prison block" of flats in the city's famous Rubislaw Quarry, amid "disbelief and disgust" at the plans.
Carttera has launched a second bid to build 245 flats for rent at the heritage site, after initial £68million plans for nearly 300 properties were turned down in 2018.
The scaled-back version of the scheme would include a gym, function room, public bistro and promenade on the north side of the quarry.
Rubislaw Quarry is credited with earning Aberdeen its Granite City nickname, when millions of tonnes of the rock was extracted from the site before its closure in 1971.
The current proposals are for a nine-storey structure while the block refused two years ago would have been 10 storeys tall.
Local businessman Hugh Black has long hoped to build a museum honouring the north-east granite industry on the edge of the quarry.
Earlier this month, he revealed Carttera had approached him about working together – but said he could not support the new plans as they "barely differed" from those previously submitted.
In the fortnight since the scaled back plans were submitted, around 30 people have aired concerns while not one letter of support has been posted.
Bridge of Don resident Dorothy Paterson told Aberdeen City Council planners: "I am writing to express my total disbelief and disgust at this proposed development.
"It is a gross overdevelopment of one of the most important areas of heritage left in Aberdeen. I find it shocking this is even being considered."
Another objector, Ian Struthers from Aberdeen's West End added: "A recent look at the local property listings had hundreds of unsold flats for sale. The city does not need more at this time.
"Please do not allow this development to go ahead, we need to try to attract tourists and give them something to visit in the city.
"They will not want to visit a prison block-style development."
Others claimed the building would "dominate the skyline of Aberdeen".
They also warned of the risk of major congestion troubles on North Anderson Drive should the flats bring in a significant number of cars to the area.
The Canadian firm's first attempt at getting its plans through council scrutiny broke records for the number of objections when it attracted more than 300 letters.
Craigiebuckler And Seafield Community Council is holding a public meeting tonight to gauge public opinion on the plans.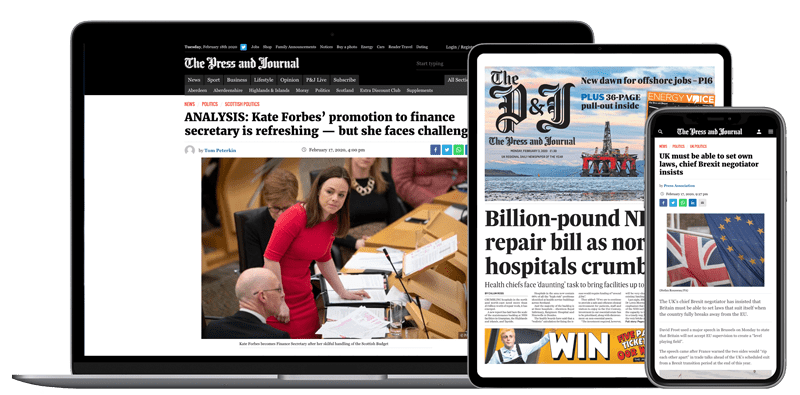 Help support quality local journalism … become a digital subscriber to The Press and Journal
For as little as £5.99 a month you can access all of our content, including Premium articles.
Subscribe