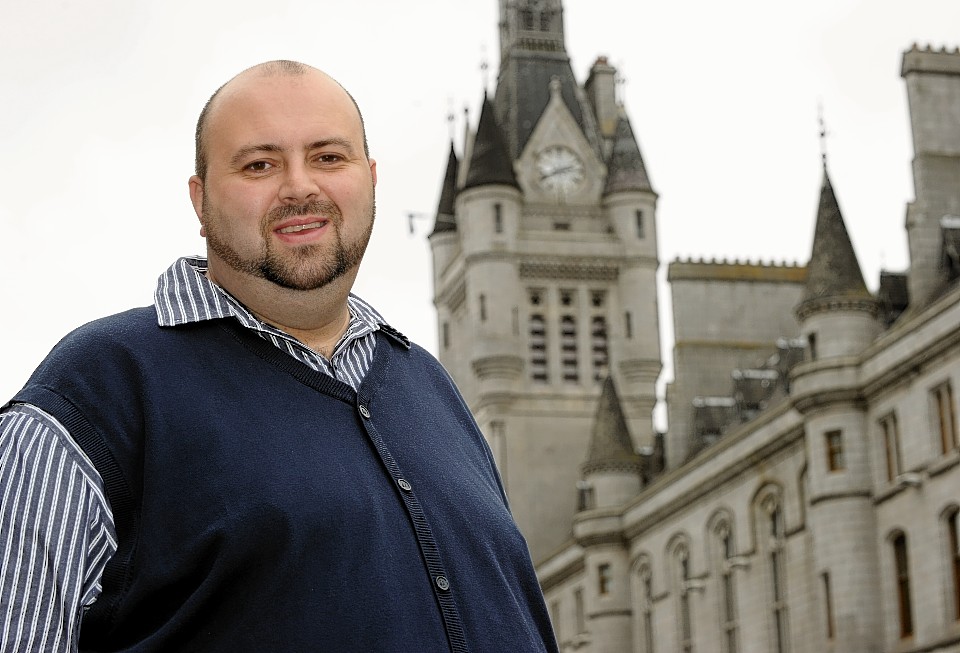 The Conservative group leader on Aberdeen City Council has quit his party, the Press and Journal can reveal.
Fraser Forsyth has resigned from the Tories just two years after being elected as ward councillor for Midstocket and Rosemount.
Mr Forsyth will stay on as an independent member, however, and will remain part of the local authority's Labour-led political administration.
He follows former colleague Alan Donnelly out of the city Conservative group, which has now been reduced to just one councillor, Hazlehead, Ashley and Queen's Cross member Ross Thomson.
Mr Thomson, who is also chairman of the Aberdeen City Conservative Association, confirmed last night that Mr Forsyth was no longer part of the council group.
It has been an eventful two years for the Tories in Aberdeen, which has been credited with "punching above its weight" in a coalition with the 17-strong Labour group and a trio of Independent Alliance members.
The Conservatives were instrumental in pushing through plans for a £15million new crossing over the River Don, which Labour did not want to build.
However, there have been serious tensions within the local group since the elections in 2012.
Mr Donnelly, who represents the Torry and Ferryhill ward, was expelled in January, after directly contradicting Mr Forsyth in comments in an article in the P&J.
It is understood that was regarded as a final straw in what was becoming an increasingly difficult relationship between the pair.
Mr Donnelly, the longest-serving of the Tory councillors, was group leader prior to the 2012 election, but the position went to newcomer Mr Forsyth afterwards.
Mr Donnelly also missed out on a committee convener post, which comes with a higher rate of pay at the town house.
Last night, a Scottish Conservative party spokesman said: "This was a personal decision for Fraser." He would not comment further on the reasons for his departure.
Mr Forsyth did not return a call seeking comment.
Labour group secretary Willie Young insisted the problems within the Tory group would not impact negatively upon the coalition.
He added: "This is a matter for the Conservatives."