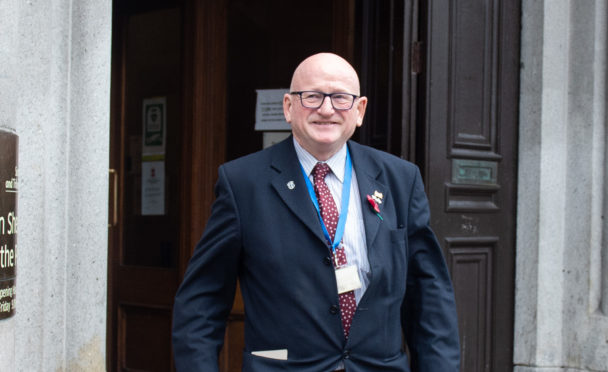 A watchdog investigating the conduct of Aberdeen's disgraced former deputy Lord Provost has been inundated with complaints about him.
There have been so many, in fact, the office of the Commissioner for Ethical Standards in Public Life in Scotland has said it is "unable to accept any further complaints" about convicted sex offender Alan Donnelly.
It has blamed "limited resources" on the block on noting further concerns about the Torry and Ferryhill councillor.
After a trial at Aberdeen Sheriff Court, Donnelly was found guilty of touching the face, hair and body of a man working at an event in the city and kissing him on the face.
Last month, he was order to pay his victim £800 and placed under supervision for eight months for the sexual assault.
The veteran politician, first elected to the council in 2007, resigned as a member of the Conservatives and has been stripped of his positions on council committees and external bodies.
He has, however, resisted calls from colleagues from all parties – including his former Tory group leader Douglas Lumsden – to resign over the conviction.
The local authority has no means of removing the now-independent member completely but the standards commission can – if it judges he has broken the code of conduct.
The office of the ethical standards commissioner said in an email that "a number of complaints" were already being investigated but added: "To assist with the management of this matter we are unable to accept any further complaints.
"Please be assured that this matter is currently receiving attention."
Last night a spokeswoman for the watchdog added: "Being a very small organisation with limited resources, the commissioner may, on occasion, administer a case in a given manner with a view to optimising administrative efficacy.
"We are required by law to treat complaints confidentially and therefore cannot give any further details."
Liberal Democrat leader on the council, Ian Yuill, was first to call for Donnelly to resign.
He moved to reassure residents, adding: "I think the important thing is that an investigation takes place as quickly as possible and that its findings are then acted upon.
"As for how the investigation process is carried out, that is matter for the commissioner."
Donnelly refused to comment yesterday.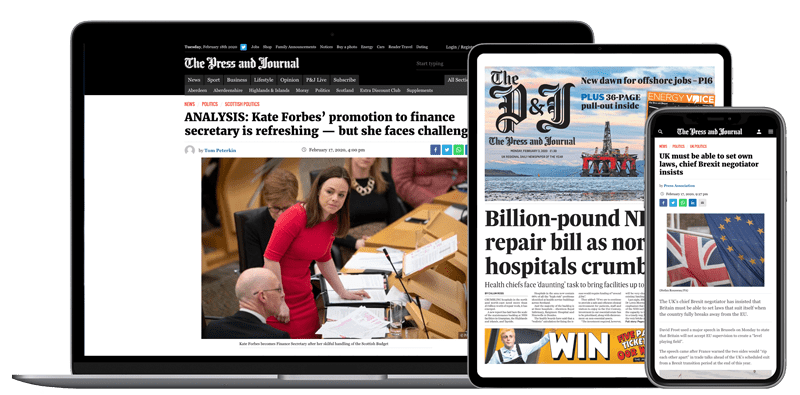 Help support quality local journalism … become a digital subscriber to The Press and Journal
For as little as £5.99 a month you can access all of our content, including Premium articles.
Subscribe