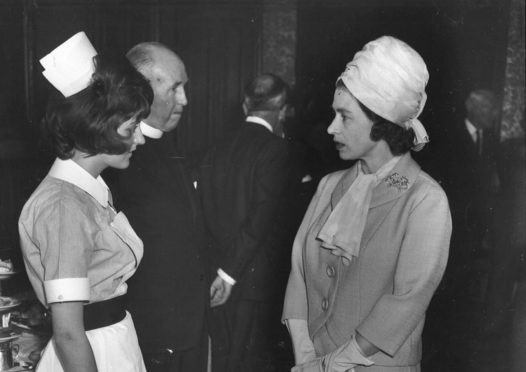 Aberdeen's Lord Provost has written to his counterpart in the Chinese city on lockdown due to an outbreak of a highly infectious virus – saying the Granite City has been through the same thing.
Wuhan, with some 11 million residents, has been sealed off by the Communist authorities in the country following the arrival of the deadly coronavirus.
Barney Crockett has now written to mayor Zhou Xianwang offering his support and referencing both Aberdeen's high Chinese student population and it's own seclusion during the typhoid outbreak of the 1960s.
A can of corned beef sparked a massive health crisis in Aberdeen in 1964 – with more than 400 cases eventually recognised in the city.
The outbreak was eventually traced to contaminated tinned corned beef from South America made by Fray Bentos and sold in a city shop.
Pollution from the waters of the Uruguay River appeared to be the source of the contamination, with the infected meat being sliced in the shop and spreading the infection.
Her Majesty the Queen made the trip to the Granite City that year, visiting people in hospital who were ill – and was greeted by tens of thousands.
Aberdeen's reputation was damaged across the country with many too fearful to visit the city for some time thereafter.
Despite the hundreds infected there were no fatalities. Aberdeen University has since become a world-leading institution on bacterial control and diseases.
Typhoid is a bacterial infection that can lead to a high fever, diarrhea, and vomiting and can be fatal.
So far, coronavirus has killed more than 800 people and infected thousands more.
Mr Crockett said he remembered the typhoid outbreak during his youth.
He said: "We were known across the UK as the beleaguered city and the council and others had to do a lot of work after to restore the city's reputation.
"I had bronchitis at the time and the neighbours were very suspicious of me. They thought I had caught typhoid.
"I have written to the mayor of Wuhan to say that we as a city know what they are going through.
"There are also a high proportion of Chinese students in Aberdeen and I want to reassure both the mayor and the students."