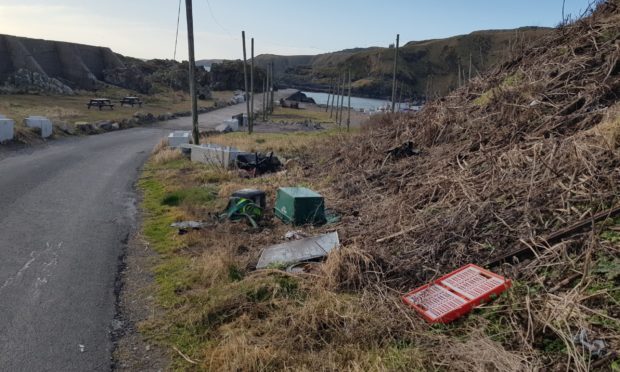 It was once an idyllic coastal setting with brightly-coloured fishing boats lining the water's edge.
But residents say the previously-tranquil Cove Harbour is now more akin to a "war zone" than anything peaceful.
Locals have hit out at the site's owner, claiming he has failed to properly care for it, with fly-tipping and dumping now rife in the area.
The land was at the centre of a protracted legal battle between fishermen and owner Prahlad Kohle, who went through the courts to stop seafarers docking their vessels there.
His request was granted in 2018 and the plastic surgeon, who lives on a clifftop property overlooking the site, has since placed boulders, concrete blocks and a large padlocked gate to mark the boundary between the public and private land.
Mr Kohle has now come under fire with accusations he is failing to properly look after the area.
Items including broken desk chairs and plastic buckets now line part of the road down to the harbour's historic pier, having seemingly been dumped there illegally.
Fisherman Jim Adam, who ran the Save the Fishing Boats of Cove Harbour campaign, said: "Folks have been noticing the mess that was once our lovely historic harbour.
"It continues to look like a war zone and now appears to be used for fly-tipping.
"Sadly the owner will have to clear the area he owns."
He added: "I wonder what kind of 'amenities' he intends to put there, as was stated in his original plans when he wanted the fishing boats moved.
"I do hope it's soon before it gets any worse."
One nearby resident said the state of the harbour could raise issues in the summer as, at times, dozens of people can be seen exploring the area.
She added: "Sometimes we see some of the locals pitching in to pick up rubbish."
Aberdeen South MP and ward councillor Stephen Flynn said: "The situation at the harbour is beyond regrettable and I know first-hand just how disappointed so many local residents are that a much-loved community asset is now inaccessible to so many."
Mr Kohle declined to comment.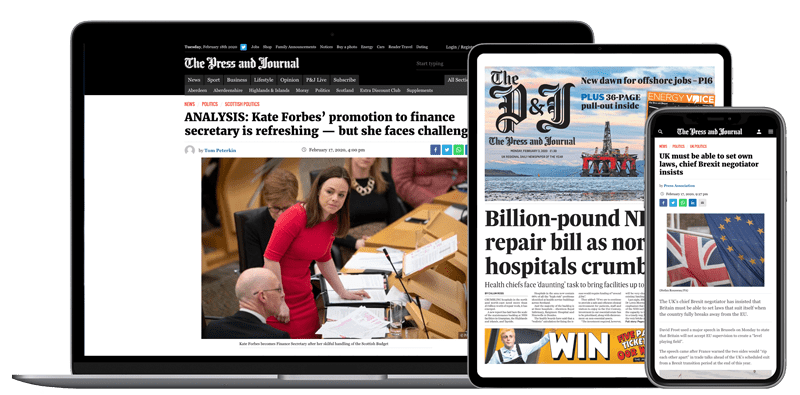 Help support quality local journalism … become a digital subscriber to The Press and Journal
For as little as £5.99 a month you can access all of our content, including Premium articles.
Subscribe