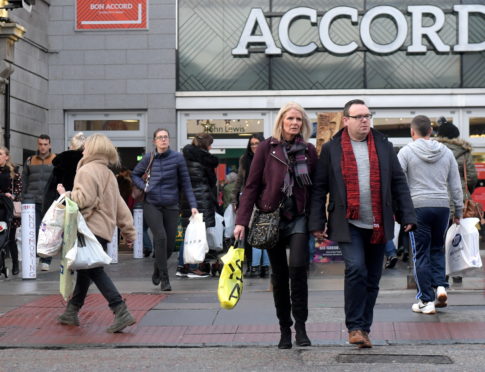 A woman was taken to hospital in Aberdeen today after a fall, caused by a pothole in a busy city centre street.
The casualty was using the pedestrian crossing at Schoolhill from the Bon Accord shopping centre towards the St Nicholas centre when she fell at around 1pm.
Her foot had been caught in the impairment in the road surface, causing her to go over on her ankle.
Passers-by stopped to pick the woman off the road and assist her as she limped out of the way of oncoming vehicles, unable to support her own body weight.
Fortunately, three of four people helping her away from the danger were able to administer medical assistance until paramedics arrived.
One man was an army medic, another was an emergency first responder and a woman helping was a first aid trainer.
An ambulance spokesman said: "We received a call at 1.08pm to attend an incident on Schoolhill in Aberdeen.
"We dispatched one ambulance to the scene and transported one female patient to Aberdeen Royal Infirmary."
Aberdeen City Council was approached for comment.