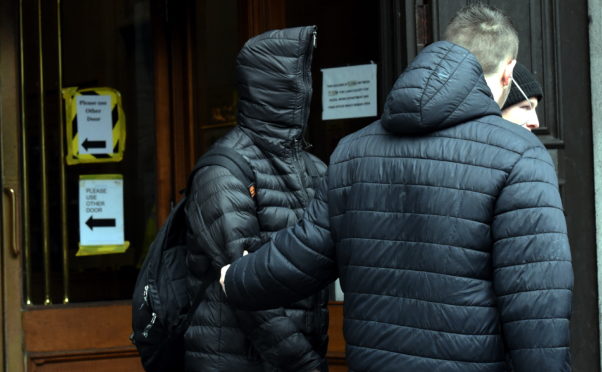 An Aberdeen teenager who almost killed a north-east father in an unprovoked street attack has avoided going to prison.
Brandon Stuart admitted stamping on the head of Scott McWilliam in Union Terrace last April, leaving his victim with life-changing injuries.
Sheriff Graeme Napier told him: "I suspect if there had not been a doctor on the scene (you) would be facing a life sentence".
The sheriff had earlier accused Stuart of "lying" by telling social workers he had only acted in self-defence and that "anything other than custody would be a soft option" as  his victim "almost died" as a result of his actions.
But he eventually sentenced Stuart – who was 17 at the time – to 240 hours unpaid work and two years supervision.
He has also been ordered to pay his victim £2,000 in compensation and will be on curfew and wear an electronic tag for seven months.
Last night Scottish Conservative shadow justice secretary and north-east MSP Liam Kerr said: "This was a horrendous attack that could have ended a man's life if it wasn't for a doctor nearby.
"Serious crimes should dictate prison sentences and in order for victims to rebuild their lives, they should feel the justice system has recognised the consequences of what has happened.
"This incident has clearly had a profound effect on Mr McWilliam's life and it is crucial that victims see that the perpetrator is punished appropriately."
Mr McWilliam had been on his way to a concert at Aberdeen Music Hall when he was accosted by a group of teenagers, including Stuart.
He was repeatedly punched and hit his head as he fell to the pavement.
While he lay there, Stuart stamped on his head once, as did another male, before both ran off.
At a previous hearing, Aberdeen Sheriff Court heard one of the doctors treating Mr McWilliam had told him similar injuries could have been fatal or left him in hospital for months.
Almost a year on, as well as a five-inch scar on the back of his head, the father still suffers constant headaches and has lost his sense of taste and smell.
The court heard Mr McWilliam had also been forced to change his job, as a previous role involved regular trips abroad.
Leaving the court yesterday, Stuart, of Brebner Crescent, refused to comment and hid his face from the cameras.
But his father admitted he was "ashamed" of his son, adding: "He's really sorry for what he did.
"I am ashamed and really sorry. He is very lucky not to be in custody.
"He did it when he was a 17-year-old. Everyone makes mistakes in life."
Stuart's solicitor, Gregor Kelly, highlight that his client had "only stamped once" and said the teenager had called it "the biggest mistake a human can possibly do".
The court heard Stuart was in employment and had saved up holidays to make an "immediate impact" on the unpaid work he was given.
"He is a world away from the young thug he was," Mr Kelly added.
"This is a young man who realises he has come very close to taking the life of another and he will have to live with that."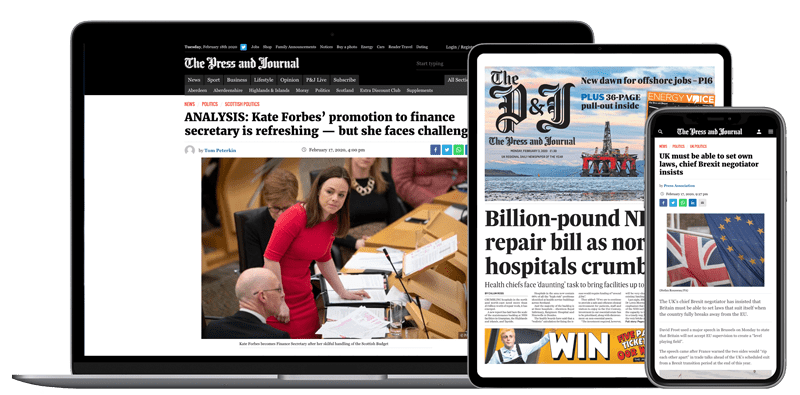 Help support quality local journalism … become a digital subscriber to The Press and Journal
For as little as £5.99 a month you can access all of our content, including Premium articles.
Subscribe