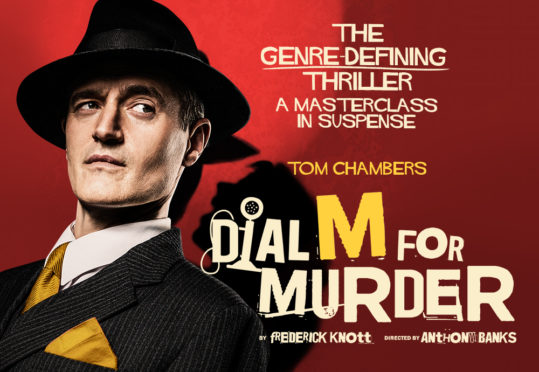 Is it possible to commit the perfect murder?
That is the tantalising question at the heart of timeless stage classic Dial M For Murder, which is playing at His Majesty's Theatre in Aberdeen until Saturday night.
Written by Frederick Knott as a play and first shown on the BBC in 1952, the production showed no signs of ageing when it premiered in the city last night.
The "perfect murder" at the centre of proceedings is a scheme hatched by former tennis ace, Tony Wendice. Starring as Wendice, champion of Strictly Come Dancing series six winner Tom Chambers enters a winning performance.
Swaggering across the stage, he is as waggish as he is devious. The protagonist convinces an old pal, from the private school they attended, to kill his wife after he learns she has been unfaithful.
But it would be spoiling things to reveal whether that goes exactly to plan.
There are blackly comic moments interwoven among the tension and the dialogue crackles at a frenetic pace – which makes the tense moments of silence stand out all the more.
The play was most famously adapted by Alfred Hitchcock and the master of suspense would have been proud of this effort, with the audience on the edge of their seat as Wendice slowly begins to unravel.
But the plaudits mainly belong to Tom Chambers, who managed to get the audience rooting for a murderous schemer.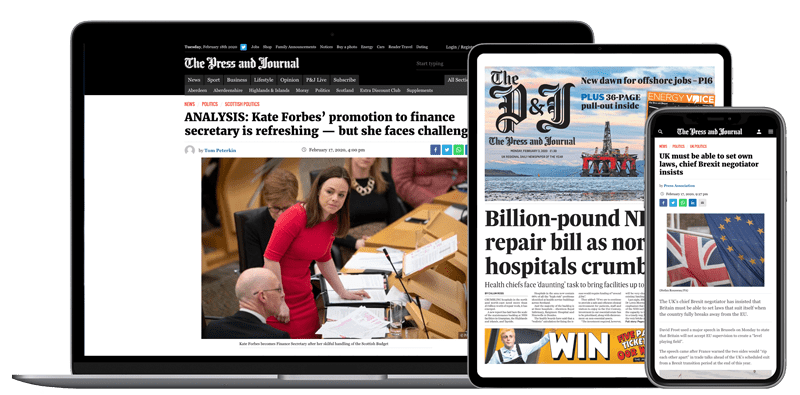 Help support quality local journalism … become a digital subscriber to The Press and Journal
For as little as £5.99 a month you can access all of our content, including Premium articles.
Subscribe