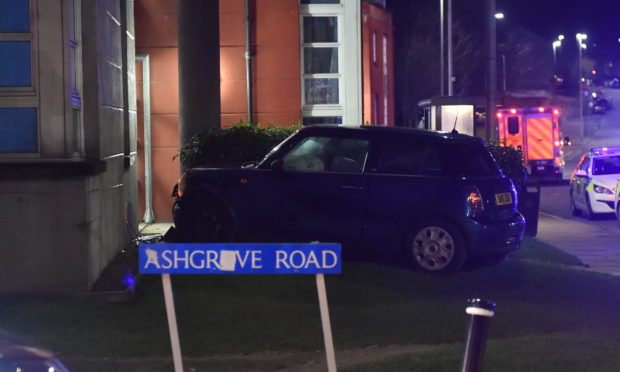 A man has been handed a fixed penalty notice after his careless driving caused a car to mount the pavement and crash into a wall at the weekend.
Emergency services attended the incident which occurred just before 7pm on Saturday on Great Northern Road, on the A96 Aberdeen to Inverness route,  at its junction with Ashgrove Road.
There were two vehicles involved and the Mini Cooper went smashing into a block of flats as a result.
The 38-year-old male driver of a Vauxhall wasn't injured but was issued a fixed penalty notice for careless driving.
The female driver and passenger of the Mini Cooper were taken to hospital as a precaution and released later on in the night.
Police and ambulance teams were on the scene soon after conducting investigations and treating the passengers.