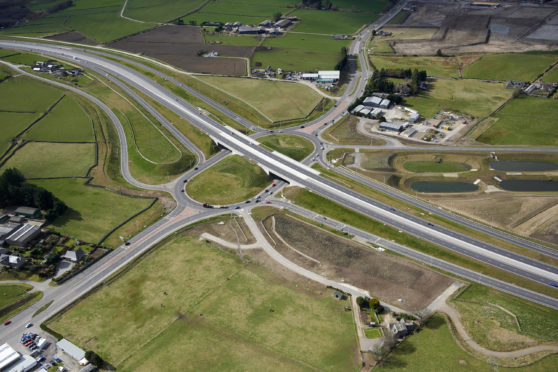 Councillors have been asked to approve plans for new traffic signals near a roundabout which has been blighted by a spate of crashes.
Proposals have been submitted to add signals to the Kingswells South roundabout, which links the city bypass with the A944 road west into Aberdeenshire.
It was made available to motorists last February, but many have raised concerns that drivers are entering it too fast – leading to frequent bumps between vehicles.
Since opening, there have been 29 crashes – around three or four a month on average – and four serious injuries.
Next Thursday, councillors on the local authority's operations committee will be asked to back the scheme.
Should the plans be approved, the Scottish Government body, Transport Scotland, will fund the improvements as long as they cost less than £360,000.
A report to councillors reads: "Fast-moving traffic already on the roundabout requires drivers entering the junction to be able to match their speed almost immediately on deciding to proceed.
"Due to the imbalanced flows currently experienced at this junction and the resulting delays, numerous motorists are attempting to access the roundabout without taking sufficient time to correctly judge the suitability of gaps in the traffic required to allow them to enter the roundabout safely, resulting in the type of side impacts collisions currently being recorded.
"The introduction of signals would significantly improve safety for traffic exiting the AWPR and improve driver confidence."