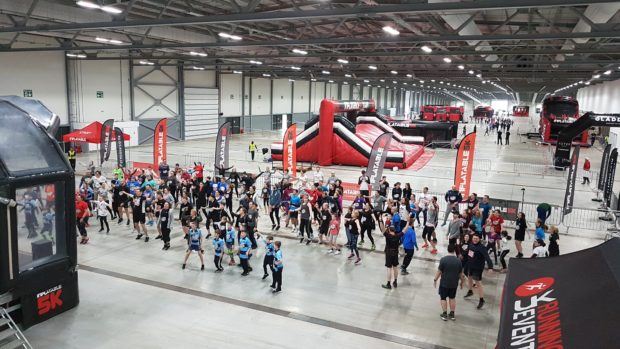 On your marks… the world's biggest 5k inflatable obstacle course is making tracks for P&J Live.

More than 5,000 people are expected to take part in the fun challenge on October 24 – the first indoor running event to take place at the venue.
Staged by UK Running Events, it will feature 27 obstacles with names such as The Temple Of Doom, The Mangle, The Boss and The Demon.
Claire-Lena Miller-Davis Exhibition sales manager at P&J Live said: "We look forward to bringing the first indoor running event to be held within P&J Live.
"The event is expected to bring more than 5,000 participants and we can't wait for Aberdeen to experience this fun inflatable run."
Runners don't have to limit themselves to the 5k route. Other options include one lap, which is 2.5k or up to six laps which is a 15k route.
Participants will receive a high-quality finisher's medal, a pair of running socks, a neck buff and other finish-line goodies.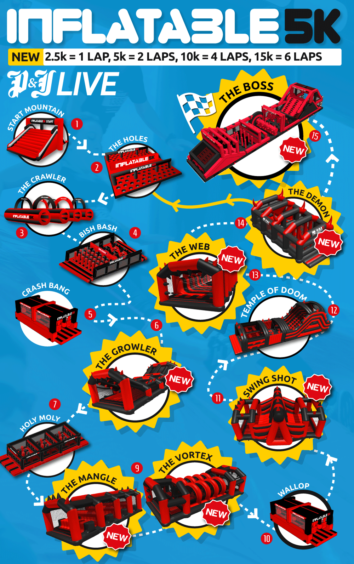 A spokesman for UK Running Events said: "We want to encourage more people to get out and run and we are back better than ever with new, bigger and crazier obstacles."
The event is suitable for participants of all athletic abilities, families and children aged five and over.
Tickets go on sale tomorrow (Thursday March 5) at 10am.
More information is available on the P&J Live website.
---
When you buy tickets through links on our site, we may earn an affiliate commission. Click here for more information.