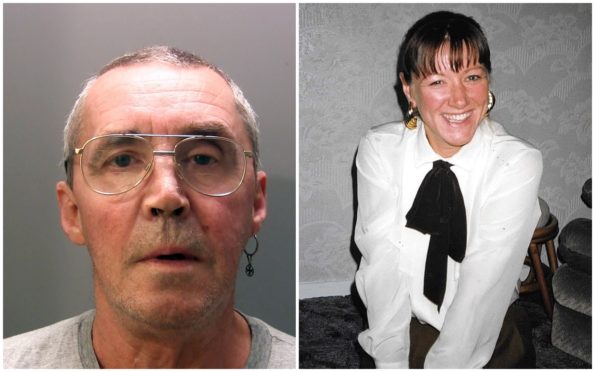 A man who killed his girlfriend in a drunken row has been jailed for three years.
Patrick Webster pushed Katrina Fletcher during a row at their home in Keswick, Cumbria, causing her to fall and injure her head on September 11 last year.
Carlisle Crown Court heard that Webster waited an hour before dialling 999 and that when paramedics arrived, they found Miss Fletcher lying on a bedroom floor covered by a duvet.
The 64-year-old was taken to hospital where a a scan confirmed a large bleed to the right side of her brain. She never regained consciousness and died almost a fortnight later.
Webster, formerly of Aberdeen, initially denied manslaughter and was due to go on a trial this week but changed his plea to guilty on Monday.
Although he told police he couldn't remember what happened, he later said confessed to a cell mate and his sister during a phone call from prison he had pushed Miss Fletcher and that she had fallen and hit her head on a bedroom cabinet.
Prosecutor Francis McEntee told the court he could not say there was "any intention" for Webster to cause such harm to Miss Fletcher.
He said neighbours knew the couple to be "heavy drinkers" and "that their relationship was marked if not marred by repeated bickering and arguments".
Webster had two previous convictions for assaulting Miss Fletcher, and an earlier caution for a domestic violence incident.
He also previously appeared at Aberdeen Sheriff Court for vandalism and breach of the peace charges.
Miss Fletcher's sister, Sharron Wilson, read a moving impact statement to the court, and said the family's lives had been turned "upside down" since the tragedy.
Ms Wilson said: "It was a massive shock, one that we are still struggling to get our head around.
"Being by Katrina's bedside for days following the incident and seeing our sister die is an experience we will not recover from. No family should have to go through what we have been through.
"Webster had the opportunity to save Trina's life and took the decision not to. We hope he considers that decision for the rest of his life."
Defence counsel Colin Aylott QC said Webster had described Miss Fletcher as his "best friend", and their years together were "the best of his life".
"The reality is that he has lost the person he loved the most in the world," said Mr Aylott. "He knows this was a result of his stupidity in the act of pushing his partner in the way that he did."
Jailing Webster, judge Peter Davies said: "No sentence that I can pass can compensate for the loss of a priceless life. You must live for the rest of your life with the fact that you have caused her death. I am told it will weigh with you, and I have no doubt that it will."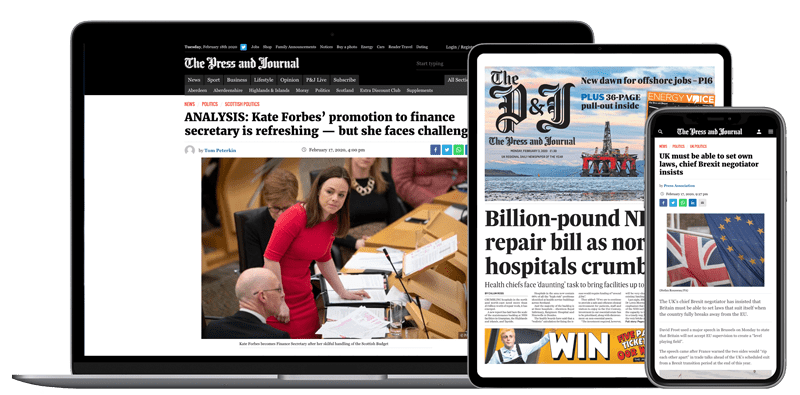 Help support quality local journalism … become a digital subscriber to The Press and Journal
For as little as £5.99 a month you can access all of our content, including Premium articles.
Subscribe