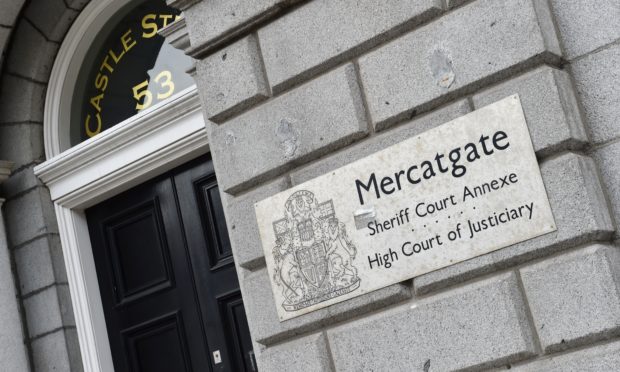 A man accused of raping a woman claimed she sexually assaulted him, a court has heard.
Behroz Hamedi is on trial at the High Court in Aberdeen accused of raping a 21-year-old at the former Marco's Fast Food Restaurant in Belmont Street on November 1, 2018.
The 59-year-old, of Pinecrest Walk, Aberdeen, denies the alleged rape, which is said to have happened when the woman was intoxicated.
Yesterday, the jury were played footage of Hamedi's police interview at Kittybrewster Police Station on November 6, 2018.
He was questioned by Detective Constable Anthony Gibson, who attended court yesterday to go through the interview after it had been played.
When DC Gibson asked how Hamedi would explain the woman's gold-hooped earring found in the back of the shop, he replied: "Maybe she dropped it.
"And maybe during some cuddling and kissing."
DC Gibson asked: "What happened between you and this female when you went into the back of the store?"
Hamedi answered: "No comment".
DC Gibson continued: "You admitted to the cuddling or kissing. Is there going to be your DNA on her?
"You didn't admit to the cuddling and kissing straight away. Was there any sexual contact?"
Hamedi answered: "No."
As the interview continued, Hamedi told DC Gibson he went to the back of the shop and saw the woman had "taken everything off" and that she started "kissing him and taking his clothes off."
He told the officer: "It was the other way around. She raped me."
Later, Hamedi gave evidence on his own behalf and said he did not think the woman was intoxicated and that she seemed "happy".
He told the court the woman had "grabbed his privates".
Defence counsel David Moggach QC asked Hamedi what he was thinking when this happened.
Hamedi said: "I was surprised. I could not believe what was happening.
"I didn't see any harm, she was kissing, touching."
He added: "If she's happy, I'm not pushing her or hurting her."
Mr Moggach asked if she was drunk, to which Hamedi replied: "No, she knew what she wanted. She knew the directions to her house."
The accused then said he wanted to help the woman when she walked into the takeaway without her shoes, jacket or a handbag.
He added: "I tried my best to help until the police could help her."
Under cross-examination, Mr Keegan asked him: "Is your position that none of this was your fault and, effectively, you were attacked by this lady?"
Hamedi said: "That's right."