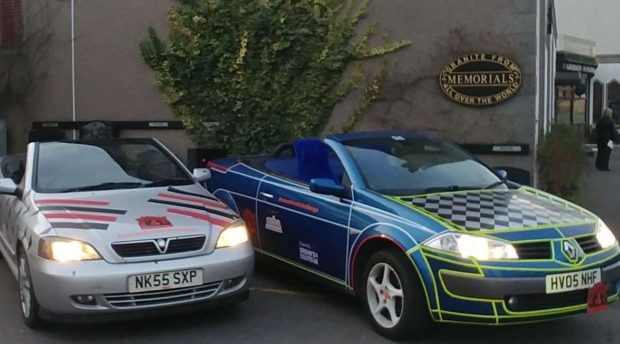 A group of six friends are revving up to raise funds for charity across the UK.
Richard Cumming, 51, from Aberdeen, alongside son Ross, 26, is embarking on a gruelling challenge of visiting 24 different race circuits in the course of one weekend.
Three teams in total, consisting of friends and family, Scott Cumming, Josh Warren, James Neil and Duncan Neil, will be tasked with travelling to as many landmarks at the tracks as they can, with points allocated for every venue.
To win the challenge, the duo with the most points must return to the Granite City before 3am in the early hours of March 22.
The participants will leave Aberdeen's Beach Ballroom on March 20 and journey to destinations such as Goodwood in Chichester, Silverstone in Northamptonshire and Knockhill in Fife.
Mr Cumming said: "We've done this over the last few years where we commit to various driving challenges. Last time, we drove to the Arctic Circle which was very exciting.
"Every time, we have tried to support different charities – maybe some which might not be as 'out there' as others.
"We have supported Race for Dementia and Friends of Anchor, and this time we'd like to raise money for Mental Health Aberdeen and Crohn's and Colitis UK.
"It started when I was thinking about doing a race circuit trip around Europe and I got to thinking about race circuits in Britain."
As part of the initiative, Mr Cumming is encouraging the public to get involved by predicting the winning team's return time to Aberdeen, for £2 a guess. There will be a prize for the closest guess.
He added: "Now all we've got to do is make sure that the cars are running perfectly.
"We are very excited about it. We are having a bit of fun while also doing something in return for the charities."
The teams will be decorating their motors to represent this year's charities.
In 2017, they ventured across Scotland and England before moving on to the Netherlands, Germany, the Czech Republic, Austria, Italy, Switzerland, France, Luxembourg and Belgium.
To take part in the guessing challenge, e-mail charitychallengeaberdeen@gmail.com with a time, your name and postcode.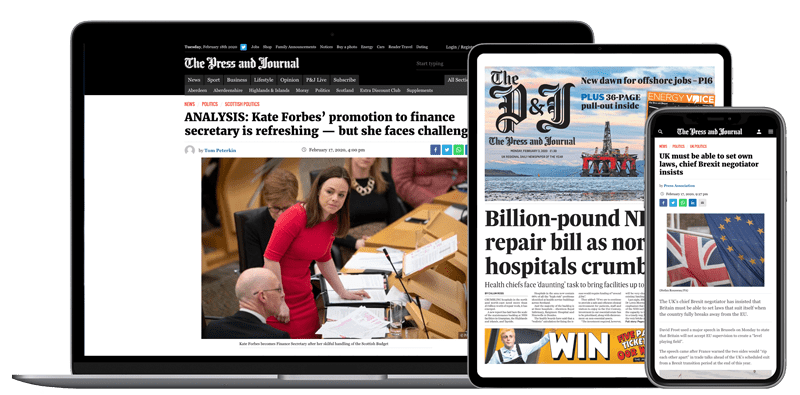 Help support quality local journalism … become a digital subscriber to The Press and Journal
For as little as £5.99 a month you can access all of our content, including Premium articles.
Subscribe